EIN Presswire | Newsmatics
THE JUDGE GROUP SUPPORTS VETERAN-OWNED BUSINESSES BY BECOMING A NVBDC CORPORATE MEMBER
News provided by
EIN Presswire
Jan 25, 2023, 11:13 AM ET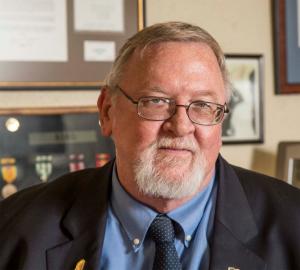 Keith King, Founder & CEO, National Veteran Business Development Council (NVBDC)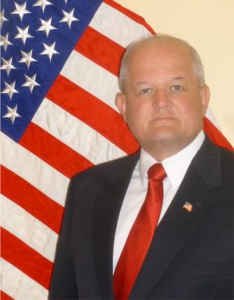 Brigadier General (ret) Dick Miller, President, NVBDC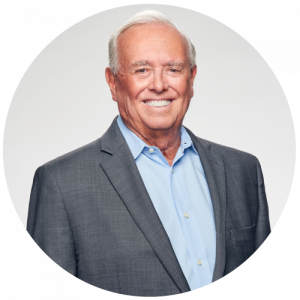 Mr. Martin E. Judge, Jr. Chairman of the Board and Founder of The Judge Group, Inc.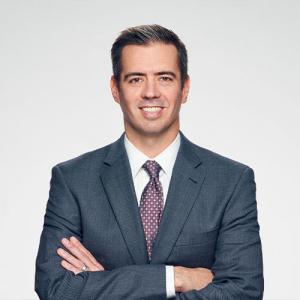 Martin E. Judge, III Chief Executive Officer of The Judge Group, Inc.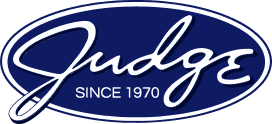 The Judge Group, Inc.
NVBDC welcomes The Judge Group, an international leader in business technology consulting, talent solutions, and development, as their newest Corporate Member.
We are expanding NVBDC opportunities for our Certified Service-Disabled / Veteran Owned Businesses. NVBDC is always available to answer your questions on how to get certified."
— Brigadier General (ret) Dick Miller, President, NVBDC
DETROIT, MI, UNITED STATES, January 25, 2023 /
EINPresswire.com
/ --
National Veteran Business Development Council (NVBDC)
welcomes The Judge Group as its newest Corporate Member. The Judge Group is committed to supporting NVBDC Certified Service Disabled and Veteran Owned Businesses (SD/VOBs). This includes an ongoing effort to enhance their outreach to secure SD/VOBs in their procurement opportunities.
Armed with an exciting business idea and a $2,000 loan, Martin E. Judge, Jr. founded The Judge Group in 1970 to help organizations find qualified engineering and management professionals. The Judge Group quickly grew from a permanent placement company into a $750 million professional services firm with resources across North America and the Asia Pacific region and is on track to generate over $1 billion in revenue by 2025.
With over 30 locations across the United States, Canada, and India, The Judge Group is proud to partner with the best and brightest companies in business today, including over 60 of the Fortune 100. The Judge Group serves organizations in financial services, healthcare, life sciences, insurance, government (including aerospace and defense), manufacturing, and technology and telecommunications.
The Judge Group has always been committed to doing what's right – for colleagues, for client partners, and for communities. By embracing diversity and promoting a culture of belonging, The Judge Group creates an environment where employees and contractors can produce their best work.
As part of the commitment to diversity, equity, and inclusion (DE&I), in 2020, The Judge Group CEO Martin Judge, III took the "CEO Action for Diversity and Inclusion pledge" to act on supporting more inclusive workplaces. Through internal efforts, The Judge Group strives to increase workforce diversity at all levels, foster a culture of inclusivity, guarantee equal opportunities for all employees, and promote supplier diversity.
"The Judge Group has long believed in strong companies and the talented people who help them grow. Over fifty years of experience has taught us how to best address the cultural and economic needs of our clients, expertly assist candidates in navigating through their own unique career progressions, and create, maintain, and nurture valued community partnerships. We understand that every business is unique, and that paying careful attention to the specific needs of every client, from our multi-national corporate clients to our entry-level programmers, is the only way to ensure success for everyone involved." Said Martin E Judge, Jr., Chairman of the Board and Founder of The Judge Group, Inc.
Because of their commitment to supplier diversity, The Judge Group is proud to be recognized as part of the JP Morgan Chase Gold Supplier network for efforts and commitment towards increasing economic opportunity for disadvantaged diversity-owned businesses across their supply chain. Through this partnership, The Judge Group set ambitious goals to strengthen supplier diversity programs and commits to increasing spending with diverse suppliers. The Judge Group's Diversity Supplier program allows them to partner with over 350 vendors and small businesses to support historically underrepresented organizations.
For more information on The Judge Group's Diversity efforts visit
https://www.judge.com/about-judge/diversity-equity-inclusion/
To contact The Judge Group visit
https://www.judge.com/contact-us/
Additional support is available for more information on this opportunity with The Judge Group and learn how to become an
NVBDC Certified SD/VOB
. Please feel free to reach out to NVBDC by visiting our website:
www.nvbdc.org
or contacting us directly: (888) CERTIFIED.
https://nvbdc.org/corporate-members/nvbdc-welcomes-the-judge-group-as-its-newest-corporate-member/
NVBDC MISSION:
NVBDC is the only Veteran Owned Business Certification organization developed by Veterans, for Veterans. The purpose is to provide a credible and reliable certifying authority for all-size businesses, ensuring that valid documentation of Veteran ownership and control exists.
FIND US | LIKE US | FOLLOW US | JOIN US: LinkedIn, Facebook, Twitter, Instagram and RallyPoint
Keith King, Founder & CEO
National Veteran Business Development Council
+1 313-446-6885
email us here
Visit us on social media:
Facebook
Twitter
LinkedIn
For inquiries or corrections to Press Releases, please reach out to EIN Presswire.