GlobeNewswire
The Coretec Group Announces Industry Panel Discussion on Development of Lithium-Ion Batteries with Speakers from Navitas Systems and EnPower Greentech, Inc.
Dr. Ramez Elgammal will lead off with an update on Endurion before expert panelists discuss the challenges and opportunities currently facing battery innovators
News provided by
The Coretec Group
Sep 19, 2023, 12:21 PM ET
ANN ARBOR, Mich., Sept. 19, 2023 (GLOBE NEWSWIRE) -- The Coretec Group (OTCQB: CRTG), developers of silicon anode active materials for lithium-ion batteries and cyclohexasilane (CHS) for electric vehicles (EV), cleantech, and emerging tech applications, today announced that it will host a virtual panel discussion on the future of and challenges facing battery innovation. Speakers include fellow industry players, Navitas Systems and EnPower Greentech, Inc., and will take place on Wednesday, September 27, at 11:00am EST. The panel will be independently produced and hosted by The Coretec Group via Zoom.

The event is titled "Lithium-Ion Battery Technologies: From Innovation to Adoption - A profile of 3 Michigan-based companies pushing the frontiers of batteries." To begin the program, The Coretec Group's Chief Technical Officer Dr. Ramez Elgammal will give an overview of the most recent updates and developments on Coretec's Endurion battery program. His update will be followed by a battery innovation and market opportunity discussion, featuring industry experts from:
The Coretec Group (OTCQB: CRTG), the panel host and silicon anode developer for lithium-ion batteries will be represented by its VP of Partnerships & Development, Dr. Michelle Tokarz;
Navitas Systems, a small and large format battery producer, represented by its Director of Development, Chris Silkowski; and
EnPower Greentech, Inc., a leading provider of next-generation batteries and power solutions, represented by its Chief Engineer for Cell Commercial and Production, Dr. Henry Mao.
Together, the expert panelists will share their unique perspectives and insights with the virtual viewing audience. Their conversation will span a wide range of pertinent topics including the biggest issues facing lithium-ion battery innovation; where the potential for major breakthroughs in battery performance lie; and what the future of lithium-ion battery adoption will look like.
"Each of these panelists are experts at using unique approaches to battery development, and strive to achieve the same shared goal of a higher capacity battery," said Matt Kappers, CEO of The Coretec Group. "The battery category today stands beyond just the tipping point, but at the precipice of mass commercial adoption resulting in a completely reworked energy economy. This discussion will be filled with valuable insights into current and future battery innovation, and its role across the entire energy value chain. We can't wait to hear everyone's ideas."
The free, hour-long online panel discussion will be held on Wednesday, September 27, at 11:00am EST. Anyone interested in attending the virtual panel may register here.
About The Coretec Group
The Coretec Group, Inc. is an Ann Arbor, Michigan-based developer of engineered silicon and is using its expertise to develop silicon anodes for lithium-ion batteries that will charge faster and last longer. This program is called Endurion. Silicon has the theoretical ability to hold up to 10x the amount of lithium ions as compared to traditional graphite. Through its proprietary nanoparticle approach, Endurion is loading silicon into the battery anode. A modest increase in silicon will be a game changer that will revolutionize the EV market as well as other energy storage applications.
Additionally, Coretec is also utilizing its engineered silicon to develop a portfolio of energy-focused products, including solid-state lighting (LEDs), semiconductors, 3D volumetric displays, and printable electronics. If commercialized, The Coretec Group's groundbreaking work is capable of disrupting EV and energy storage markets, positioning the Company as a pioneer in these high-growth industries.
For more information, please visit thecoretecgroup.com.
Follow The Coretec Group on:
Twitter – @CoretecGroupInc
LinkedIn – www.linkedin.com/company/24789881
YouTube – www.youtube.com/channel/UC1IA9C6PoPd1G4M7B9QiZPQ/featured
Forward-Looking Statements
The statements in this press release that relate to The Coretec Group's expectations with regard to the future impact on the Company's results from operations are forward-looking statements and may involve risks and uncertainties, some of which are beyond our control. Such risks and uncertainties are described in greater detail in our filings with the U.S. Securities and Exchange Commission. Since the information in this press release may contain statements that involve risk and uncertainties and are subject to change at any time, the Company's actual results may differ materially from expected results. We make no commitment to disclose any subsequent revisions to forward-looking statements. This release does not constitute an offer to sell or a solicitation of offers to buy any securities of any entity.
Corporate Contact:
The Coretec Group, Inc.
Lindsay McCarthy
info@thecoretecgroup.com
+1 (866) 916-0833
Media Contact:
Spencer Herrmann
FischTank PR
coretec@fischtankpr.com
+1 (518) 669-6818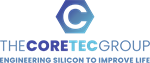 NOTE: This content is not written by or endorsed by "WSPA", its advertisers, or Nexstar Media Inc.
For inquiries or corrections to Press Releases, please reach out to GlobeNewswire.