GlobeNewswire
Inovalon Introduces First-Ever Solution to Provide Health Plans Current Marketplace Quality Benchmarking Data Monthly
Inovalon's Converged Analytics Benchmarking provides health plans with monthly determinations of their relevant national and state benchmarking for quality measurement and improvement initiatives
News provided by
Inovalon Holdings, Inc.
Nov 20, 2023, 9:00 AM ET
BOWIE, Md., Nov. 20, 2023 (GLOBE NEWSWIRE) -- Inovalon, a leading provider of cloud-based software solutions empowering data-driven healthcare, today launched Converged Analytics Benchmarking, the first and only benchmarking solution that provides health plans with current monthly insight into their relevant national and state quality measure performance while still within the respective measurement period. Unlike other solutions that provide benchmarks based on prior years' data, Inovalon's prospective quality benchmarks are calculated monthly from current data covering more than 80% of the HEDIS® covered lives in the U.S., arming health plans with highly valuable, up-to-date predictive insights to inform in-year adjustments to improve quality outcomes, patient and provider engagement, and value-based care program performance.

More than $12 billion of performance incentives are currently available annually within the U.S. for health plans which achieve superior quality performance scores. One factor which makes realizing such goals challenging is the fact that the scoring calculation is a moving target – one based upon the overall industry's performance during each respective year. As a result, health plans which may think they are improving their performance, may in fact be expending their resources in the wrong place, not knowing that relevant benchmarks are shifting in ways different than previous years. The result can be one of significant expenditures with little or no improvement in quality scores - or even worsening score results.
According to Inovalon's analysis, nearly 46% of CMS, NCQA, and State Department of Health quality measures changed materially between 2018 and 2019, and nearly 68% of quality measures did so between 2019 and 2020. Without in-year, current benchmarking analyses insights, the health plans seeking to improve their quality scores in such measures would have no insight into whether they were focused on ones which would result in overall changes to their composite scores. Further, state-level health plans, such as those serving the Medicaid member population are particularly challenged as state-specific quality measure performance data is often highly volatile due to smaller population counts and otherwise not publicly available.
With the healthcare industry's largest primary source dataset, Inovalon is uniquely able to undertake the real-time analyses within current quality measurement annual periods to produce reliable industry benchmarks for current-year quality measure performance. The new Converged Analytics Benchmarking suite is the first and only solution to provide national and state-level quality measure benchmarks for the current year, empowering health plans to make data-driven decisions and act within the year to improve their scores in real-time.
"Health plans need up-to-date insights into ongoing changes in national and state quality benchmarks so they can take action within the year, not after the fact using previous years' out-of-date information," said Eron Kelly, President of Inovalon. "Using current data from nearly 200 million lives processed through Inovalon's Converged Quality software platform, Inovalon's Converged Analytics Benchmarking provides health plans insights that have never before been available so they can better direct quality improvement initiatives and resources to improve member outcomes, drive higher member retention, attract new members, and improve their plan's financial performance."
Inovalon's Converged Analytics Benchmarking solution enables health plans to identify measures where they are currently underperforming, analyze how specification changes have inadvertently impacted their performance, and compare their results to the broader market on a then-current monthly basis. These insights enable health plans to make better decisions around their member-outreach planning, provider engagement initiatives, value-based care strategies, and other quality improvement programs, leading to better financial outcomes, higher member satisfaction, and more rapid market expansion.
Converged Analytics Benchmarking is fully interoperable with Inovalon's cloud-based Converged suite of integrated, SaaS offerings that enables seamless implementation for new and existing health plan customers. To learn more, please visit https://www.inovalon.com/products/payer-cloud/converged-analytics-benchmarking/.
About Inovalon
Inovalon is a leading provider of cloud-based software solutions empowering data-driven healthcare. The Inovalon ONE® Platform brings together national-scale connectivity, real-time primary source data access, and advanced analytics into a sophisticated cloud-based platform empowering improved outcomes and economics across the healthcare ecosystem. The company's analytics and capabilities are used by nearly 20,000 customers supporting more than 50,000 sites of care, and are informed by the primary source data of more than 79 billion medical events across one million physicians, 654,000 clinical settings, and 375 million unique patients. For more information, visit www.inovalon.com.
Contact:
Nick Panayi
Chief Marketing Officer, Inovalon
Nick.Panayi@inovalon.com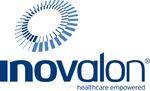 NOTE: This content is not written by or endorsed by "WSPA", its advertisers, or Nexstar Media Inc.
For inquiries or corrections to Press Releases, please reach out to GlobeNewswire.