GlobeNewswire
SPREE ACQUISITION CORP. 1 LIMITED TO SEEK REVISED, 12-MONTH EXTENSION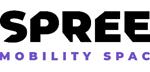 News provided by
Spree Acquisition Corp. 1 Ltd
Nov 20, 2023, 5:41 PM ET
Shareholders to be given opportunity to participate in potential upside of business combination or redeem shares at upcoming extraordinary general meeting

Atlanta, Georgia, Nov. 20, 2023 (GLOBE NEWSWIRE) --  Spree Acquisition Corp. 1 Limited (NYSE: SHAP) ("Spree" or the "Company") announced today that it intends to call an extraordinary general meeting in the near future to seek a revised, 12-month extension of its deadline for consummating a business combination transaction.
Spree's memorandum and articles of association currently provide for a deadline of March 20, 2024 for completion of a business combination transaction. Spree does not believe that it will be able to complete such a transaction by that time and will request from its shareholders an approximate 12-month extension from the date of its upcoming general meeting (until the three-year anniversary of its initial public offering) in order to do so.
Spree's sponsor currently contributes, as a loan to Spree, $100,000 per month to Spree's trust account at Continental Stock Transfer & Trust Company on the 20th calendar day of each month, which contributions began on June 20, 2023 (the start of Spree's current, month-by-month extension period), and were scheduled to continue until (but excluding) March 20, 2024. In connection with the revised, proposed 12-month extension, the sponsor will no longer make those monthly contributions. Instead, Spree's sponsor will utilize its cash towards optimizing its efforts towards a successful business combination.
In connection with the extraordinary general meeting to be held, Spree's public shareholders will have the option of continuing to hold their Class A ordinary shares with the opportunity to participate in an investment in a combined company following a potential business combination, or redeeming their shares for a pro rata portion of the funds invested in Spree's trust account.
Further information related to attendance, voting and the proposals to be considered and voted on at the prospective extraordinary general meeting will be provided in upcoming public filings by Spree with the Securities and Exchange Commission.
About Spree Acquisition Corp. 1 Limited
Spree Acquisition Corp. 1 Limited (NYSE: SHAP), is a publicly-listed special purpose acquisition company, registered as a Cayman Islands exempted company incorporated as a blank check company for the purpose of entering into a merger, share exchange, asset acquisition, share purchase, recapitalization, reorganization, or similar business combination with one or more businesses or entities. Spree has been focused on a business combination with one or more mobility-related technology businesses.
Contact:
Shay Kronfeld, CFO
Email: sk@spree1.com,
Telephone: (470) 223-0227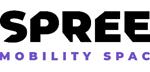 NOTE: This content is not written by or endorsed by "WSPA", its advertisers, or Nexstar Media Inc.
For inquiries or corrections to Press Releases, please reach out to GlobeNewswire.