This is an archived article and the information in the article may be outdated. Please look at the time stamp on the story to see when it was last updated.
There are many ways to protect the various pieces and parts of your car during the winter. You can use windshield covers to protect from snow and ice buildup. You can buy car mats to keep the floors clean. And you can even protect the seats with a car seat cover.
In this article: Anosospecial Car Seat Cover, Black Panther Car Seat Covers and BDK Car Seat Covers.
Car seat cover benefits
There are five main benefits to using a car seat cover:
General wear and tear: The more you use a thing, the more likely it becomes to wear down and break. You may not mind a little wear and tear on your car's seats now, but if you ever want to sell your car, you'll care. That basic damage can drop the value considerably.
Water: This is a big one for wintertime seat covers, as a little bit of melting snow and ice always seems to get into your car no matter what you do. Without a cover, you're looking at dampness and stains at best, or mildew or even mold at worst.
Temperature: Depending on your car seat's material, you may find your rump feeling colder than you'd like during the winter. A car seat cover made of most materials that aren't leather can keep you feeling comfy.
Solar: Ultraviolet radiation can strip your car seat cover of its color at best, or dry out your seats to cause ugly cracks at worst. And yes, there are still plenty of damaging UV rays coming through those snow-filled clouds.
Pets and children: These creatures have a preternatural ability to find the best way to inflict the most damage possible on anything and everything. Car seat covers can go a long way toward stymieing their attacks.
Car seat cover types
All the benefits in the world won't help you if the car seat covers don't fit. There are two types:
Universal covers are the most common. They can be used in essentially any car by way of using multiple straps, buckles and other methods to secure them. They also tend to be the most affordable. However, the cheapest of these can fit poorly no matter what you do and can stand out in a way you may not like.
Specific covers are made for, well, specific car models. These usually look and feel the best, though they don't always offer good defense. They're also typically more expensive.
What's included
Car seat covers are typically sold alone or in sets, with sets including anywhere from two to four-plus pieces that cover various seats in your car. Some cover sets also include extras, such as seat belt covers.
Looks
Car seat covers come in a huge range of styles, from muted ones that are practically invisible to loud, neon-colored statement makers. The look of your seat color generally doesn't have much effect on its ability to protect, making it a great way to narrow your search.
Cost
For up to $20 you can get a basic cover that usually just covers a single seat. For up to $80 you can get better and bigger covers. For up to $200 or more you can get the best covers, which can be better-looking than what your car came with.
Best car seat covers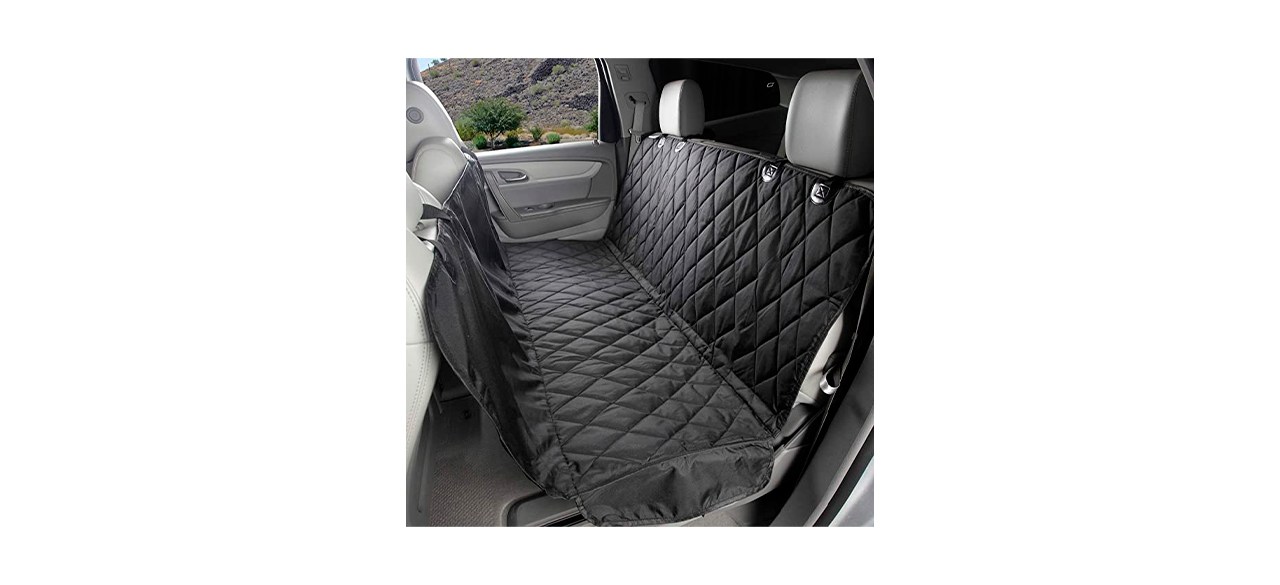 This cover is tailor-made to protect your seats from the sharp claws and never-ending hair shed by your furry friend. It also has a front end to keep them off the floor. It comes in two sizes and three colors.
Sold by Amazon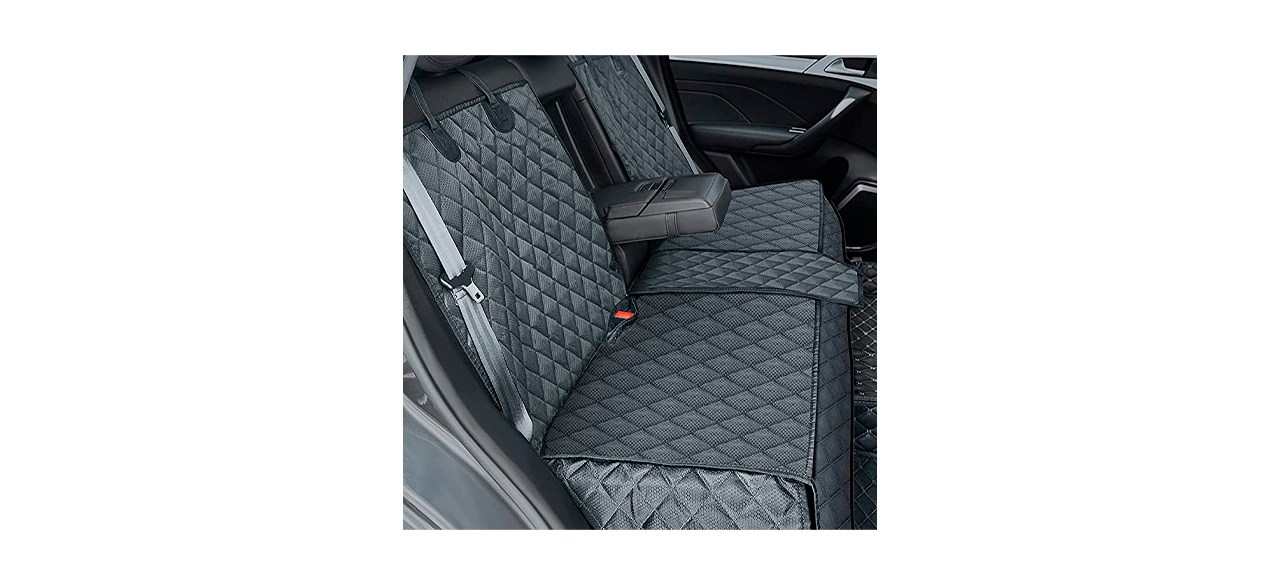 This is another pet-focused seat cover, but one that rests much closer to your seats for a slicker look. It even has a little folding piece to allow for fold-down drink holders. It comes in two sizes and two colors.
Sold by Amazon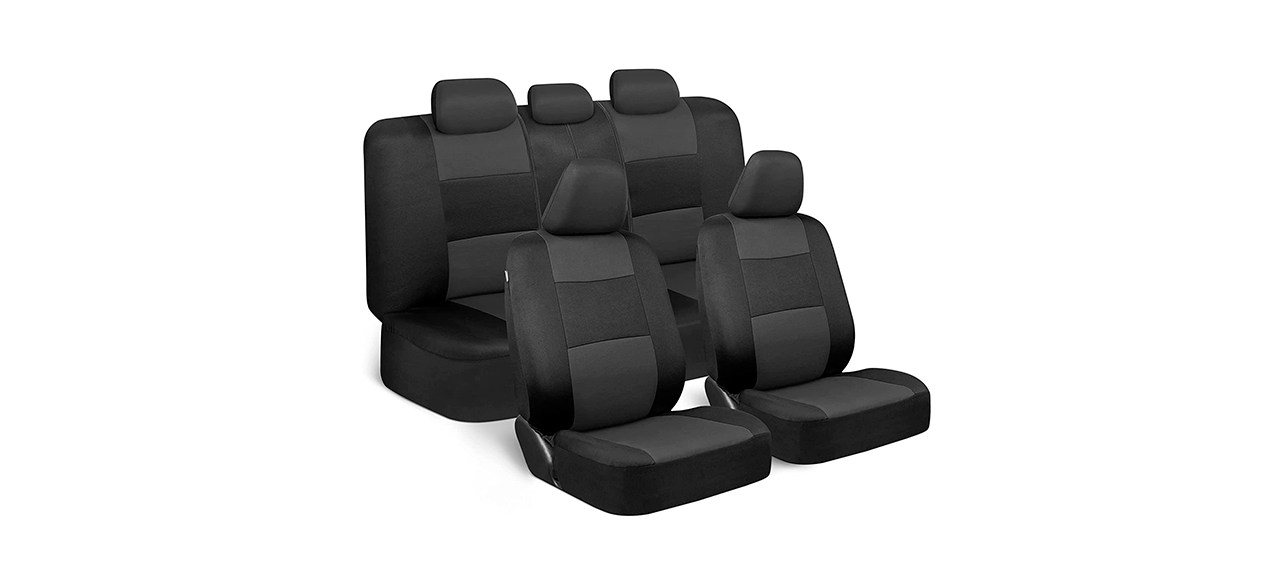 This complete set includes two front seat covers and one large back seat cover. It accounts for removable headrests by using individual pieces for those. It comes in 16 colors.
Sold by Amazon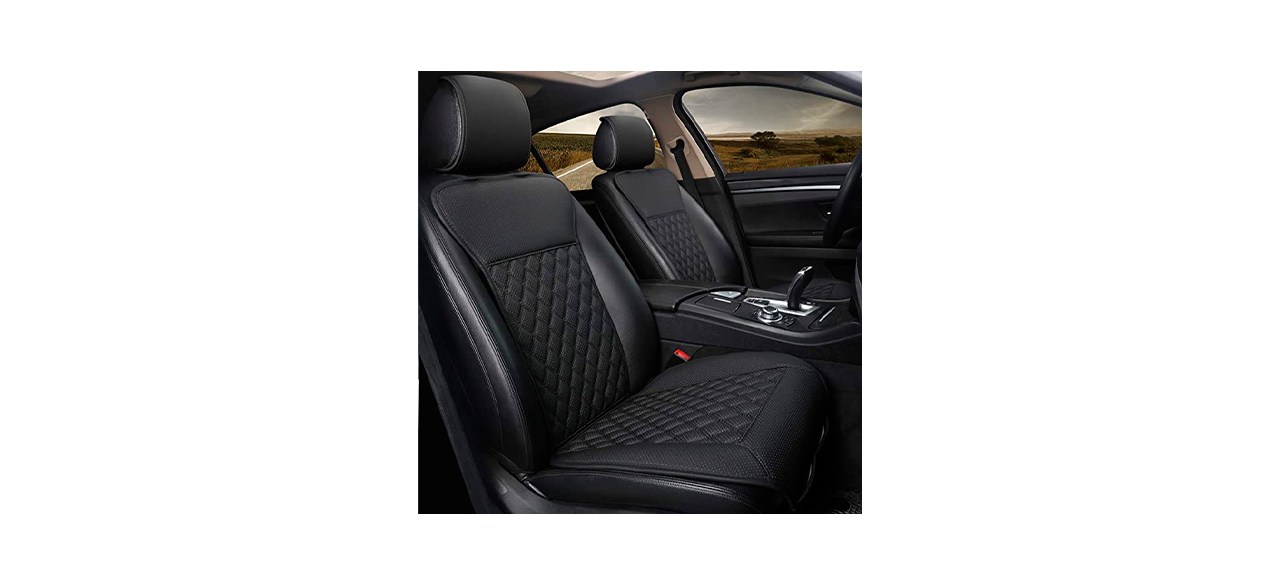 This pair of seat covers offer anti-slip bottoms so they won't slide around while you sit, and several straps make sure they remain tight against your seats. They come in six colors.
Sold by Amazon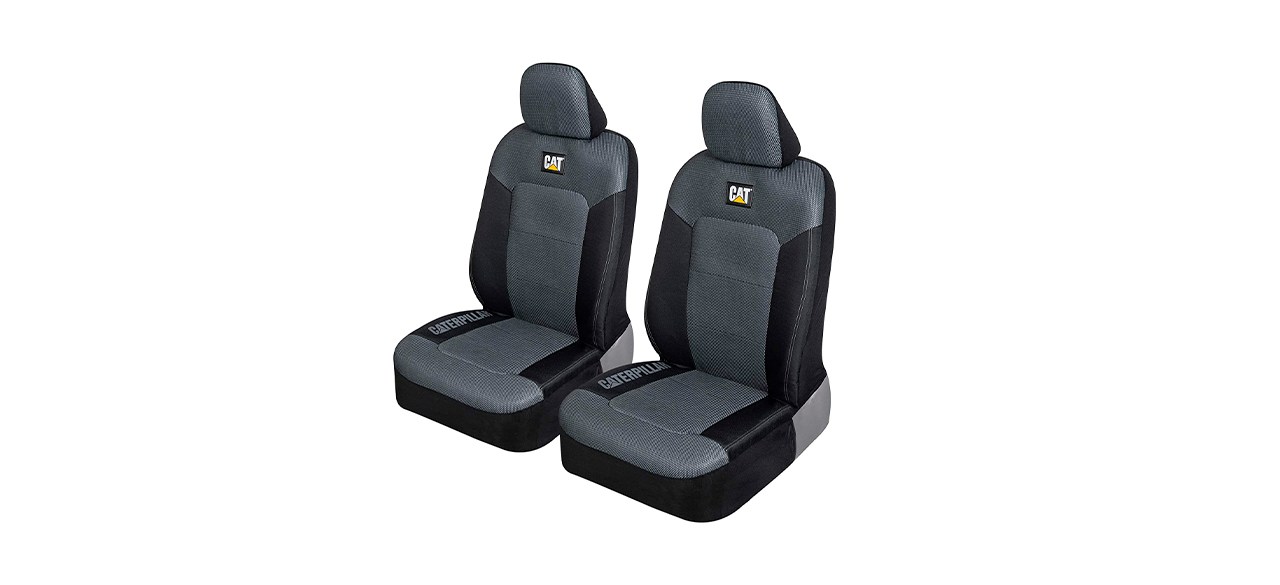 This pair of seat covers is airbag compatible, meaning the stitching will burst open with the bags during an accident. You can buy them in front- or rear-seat styles and they come in three colors.
Sold by Amazon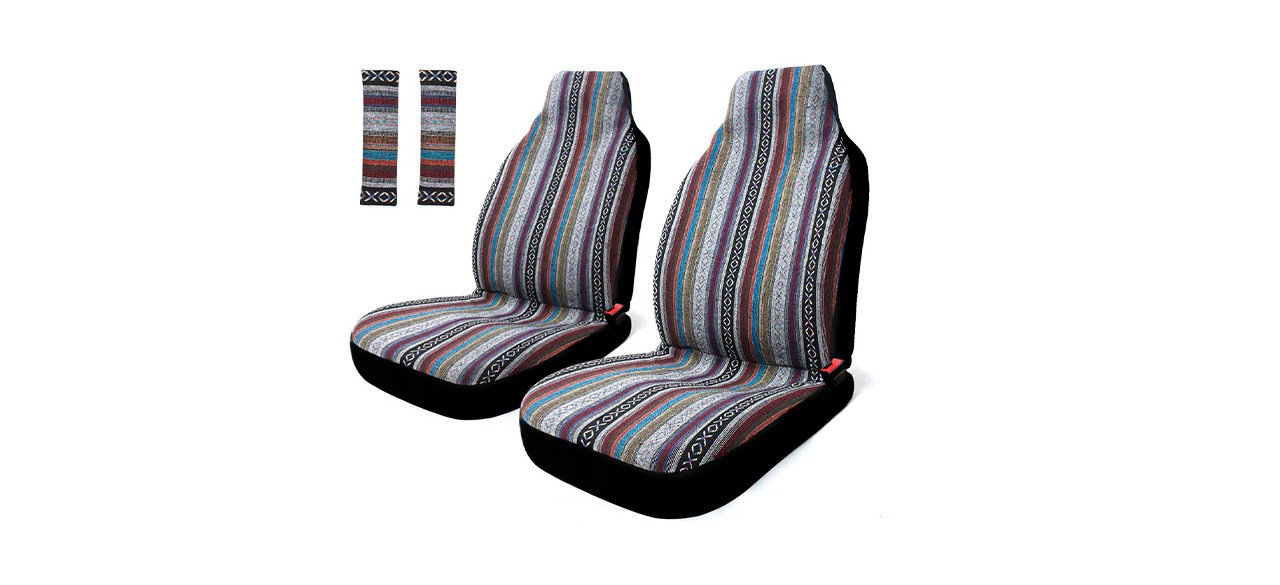 This pair of front seat covers throws in some matching padded seatbelt covers so you never have to deal with the edges cutting into you again. The set comes in five colors.
Sold by Amazon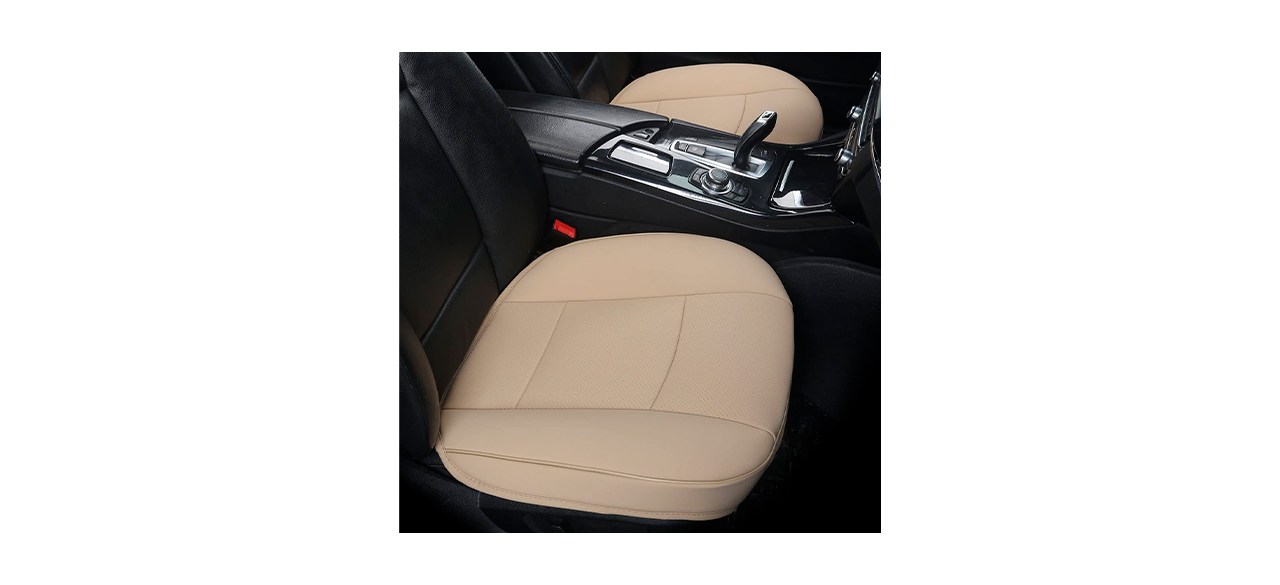 There are nine seat cover models available from this seller, all of which include extra padding for the seat for a cushier, more comfortable ride. Consider them if you like to take long drives or road trips.
Sold by Amazon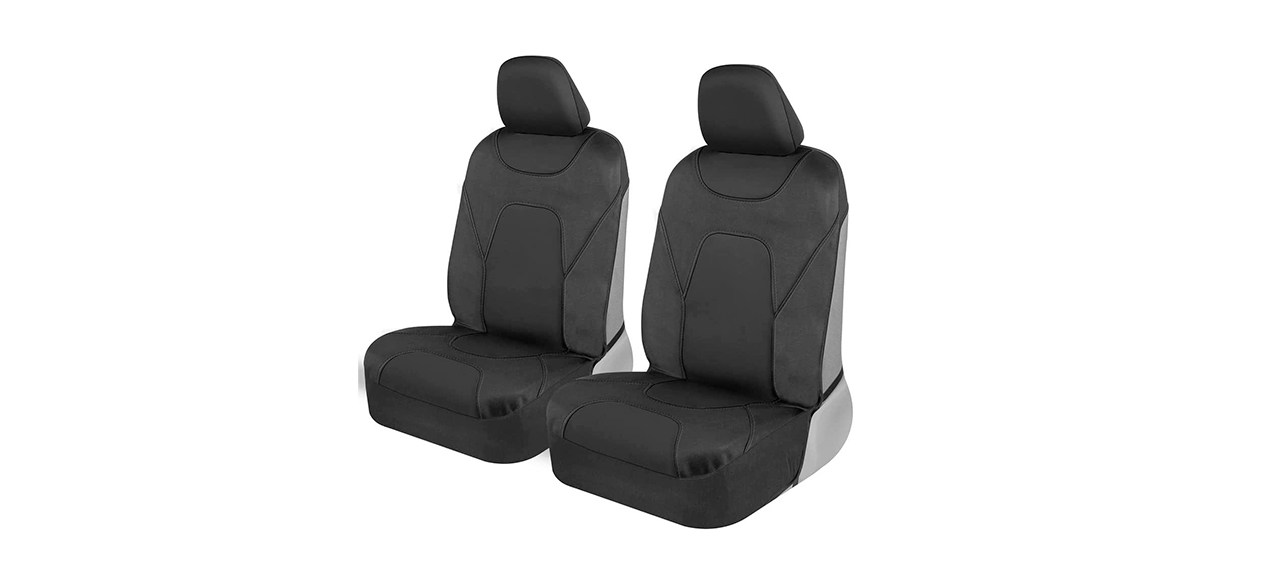 This pair of covers leave some room on the sides to account for foldable armrests. You can buy them in front- or rear-seat styles and they come in seven colors.
Sold by Amazon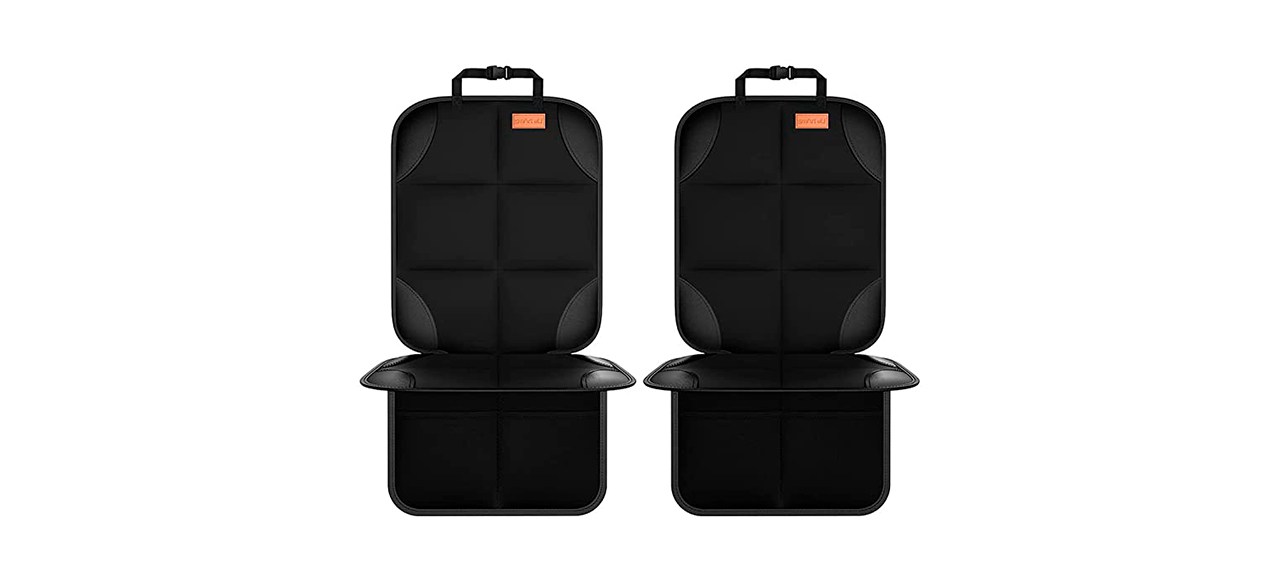 These two covers can be used on any seat of your car as they secure behind the headrest. But the big draw is the little pouches that dangle underneath, which you can use for storing all kinds of things.
Sold by Amazon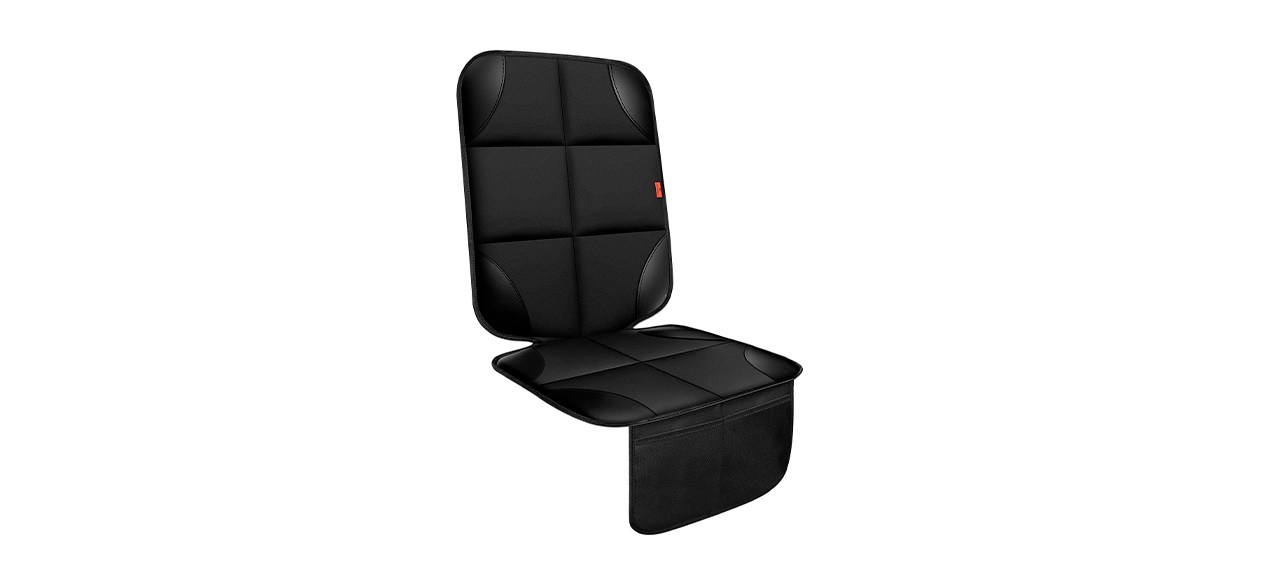 This cover has an anti-slip insert in the back to help keep it steady and a mesh pouch underneath. You can buy just one in two colors or a pair in three colors.
Sold by Amazon
Want to shop the best products at the best prices? Check out Daily Deals from BestReviews.
Sign up here to receive the BestReviews weekly newsletter for useful advice on new products and noteworthy deals.
Jordan C. Woika writes for BestReviews. BestReviews has helped millions of consumers simplify their purchasing decisions, saving them time and money.
BestReviews spends thousands of hours researching, analyzing, and testing products to recommend the best picks for most consumers.
Copyright 2023 BestReviews, a Nexstar company. All rights reserved.