This is an archived article and the information in the article may be outdated. Please look at the time stamp on the story to see when it was last updated.
IN THIS ARTICLE:
The first thing that usually comes to mind when you think of camping is pitching a tent in the middle of nowhere. While that's how camping is traditionally done, there's another method known as hammock camping.
Hammock camping might sound gimmicky initially, but it's essentially the same as regular camping, except you sleep in a hammock instead of a tent. If you've ever kicked back on a hammock, you're already familiar with how comfortable they are, making them an appealing alternative for campers.
What is hammock camping?
Fundamentals
As previously mentioned, hammock camping means you'll sleep on a hammock instead of in a sleeping bag or on covers in a tent. Although it's not as common as traditional tent camping, it's becoming increasingly popular. It's a great way to shake things up on your next wilderness adventure. It might seem a bit intimidating if you've never done it, but setting up is a piece of cake once you have what you need.
Tent vs. hammock
There's no questioning the allure of sleeping in a grounded tent, as it's the most traditional way to camp and offers more space for other belonging. Hammocks are intended solely for sleeping, but if you have all the right gear, they're surprisingly easy to set up and take down.
Why should I go hammock camping instead of traditional camping?
Hammock camping offers a way to travel light and eliminates the need for you to find a solid foundation to sleep on. Finding two sturdy trees close together to hang your hammock can be challenging, but once you do, you're practically guaranteed a more comfortable sleep. You'd also be resting at a higher vantage point, letting you be more in tune with what's happening around you.
What do I need to get started?
Camping hammock
Before you buy anything else for your upcoming camping trip, you'll need a camping hammock tent. Camping hammocks differ from yard hammocks. They're designed to hang from trees and made with durable materials to provide adequate comfort and protection.
Bug net
Bugs are the bane of every camper's existence, so it's wise to bring a bug net along whenever you plan on sleeping in the wilderness. A quality bug net is made of mesh fabric designed to enclose you with the hammock and keep out all insects. However, keep in mind that although you'd be enveloped inside your hammock, you should still be able to breathe comfortably.
What are the components of a camping hammock?
Suspension
The suspensions are the parts that attach to the trees and hold a hammock up. There are many suspension types, but the most popular are rope, webbing and daisy chain straps. Rope suspensions are the most affordable, but webbing and daisy chain straps are more secure and easier to attach and adjust.
Ridgeline
The ridgeline is a stiff cord that runs across the top of the hammock, joining together both ends. It's primarily used to attach bug nets or tarps. Some campers also adjust the ridgeline to position the hammock at a specific angle. This can be helpful if you want to find a more comfortable position to sleep in.
Keep in mind that not all camping hammocks come with ridgelines. You can purchase one separately, but some prefer improvising and fashioning a ridgeline from a parachute cord.
What accessories do I need for hammock camping?
Flashlights, a camp stove, camping cookware and hardware tools are essential, but it's best to consider bringing a few additional items to give you the best hammock camping experience. You'll want to keep insects out of your hammock, so a breathable net made of breathable mesh fabric is a must. Also, a tarp or rain fly is necessary for staying dry should it rain.
FAQ
Q. Is hammock camping safe?
A. As long as the hammock is set up and secure correctly, hammock camping is safe. However, it's best to always set up a camping hammock over flat ground.
Q. Can children use camping hammocks?
A. Yes, but it's best to set it up with a low center of gravity so they can safely get on and off.
What you need to buy for hammock camping
Best camping hammocks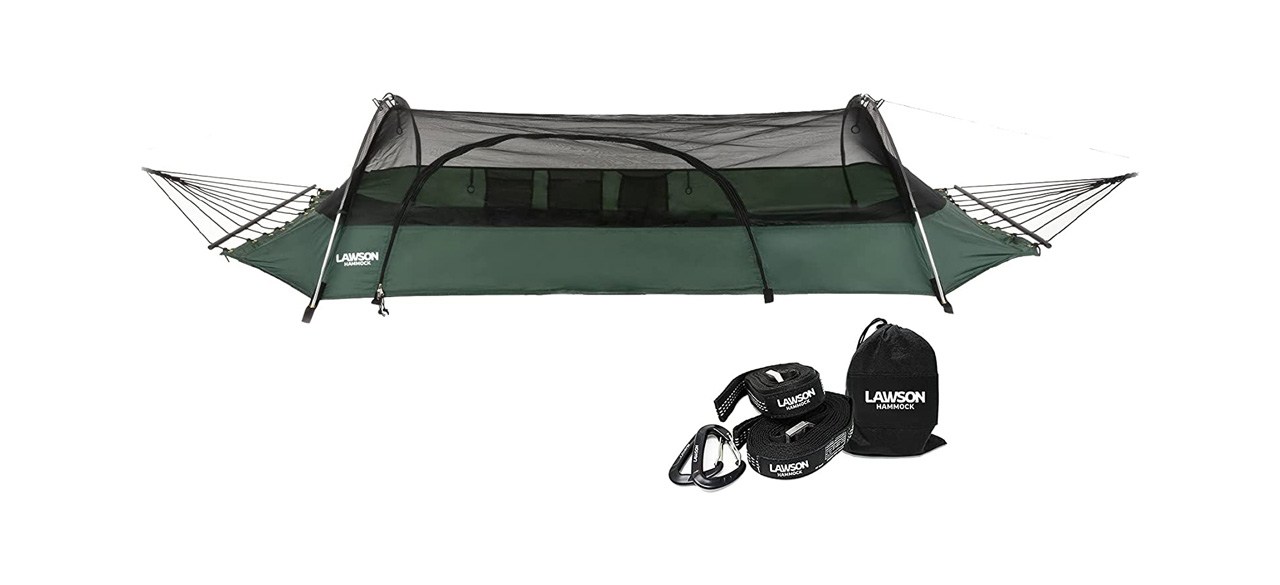 Lawson Hammock Blue Ridge Camping Hammock and Tent
If you're looking for a hybrid hammock and tent, this is the one for you. The packing weight is just 4.25 pounds, and it has arch poles and spreader bars that help keep the bed flat.
Sold by Amazon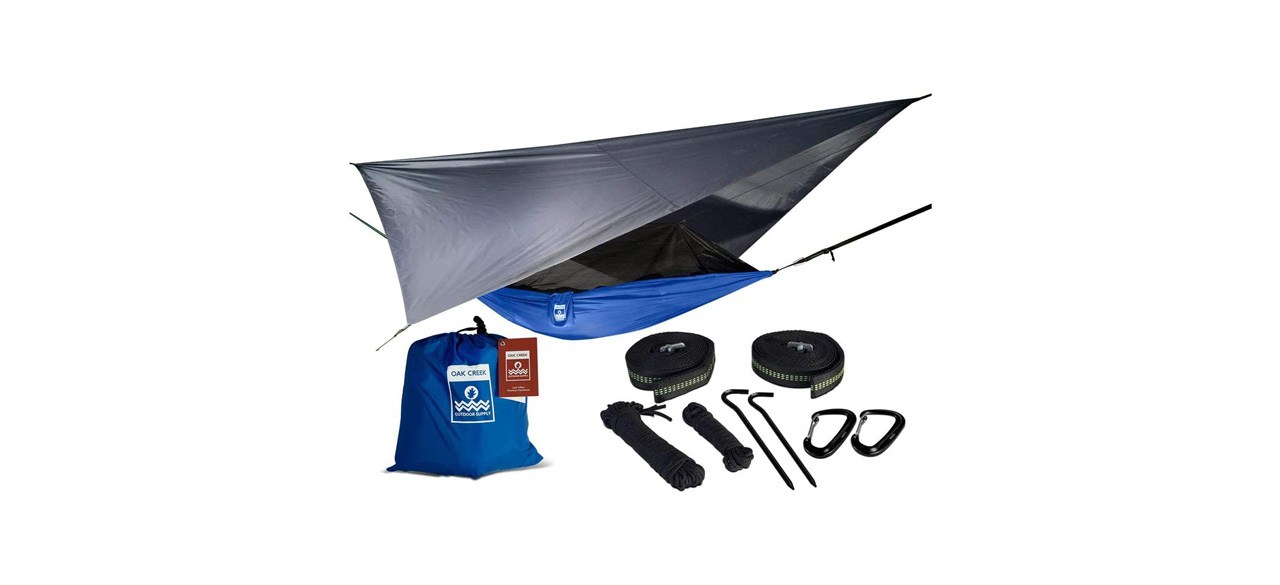 Oak Creek Lost Valley Camping Hammock
This camping hammock is affordable and will keep you well-protected against the elements as you sleep. It is made with tear-resistant nylon, has an accessory pouch and supports up to 350 pounds.
Sold by Amazon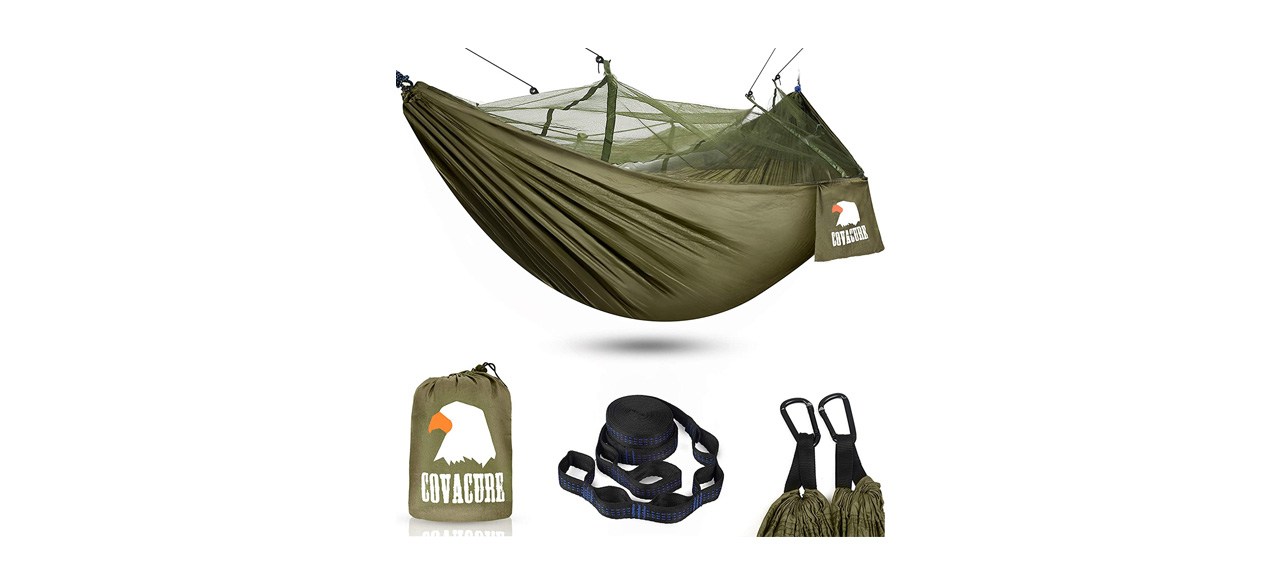 This camping hammock offers maximum protection and ample space, and it is made with breathable nylon. It comes with a net and a storage bag that can be used to secure small items, and it weighs just 2 pounds when packed down.
Sold by Amazon
Best hammock camping gear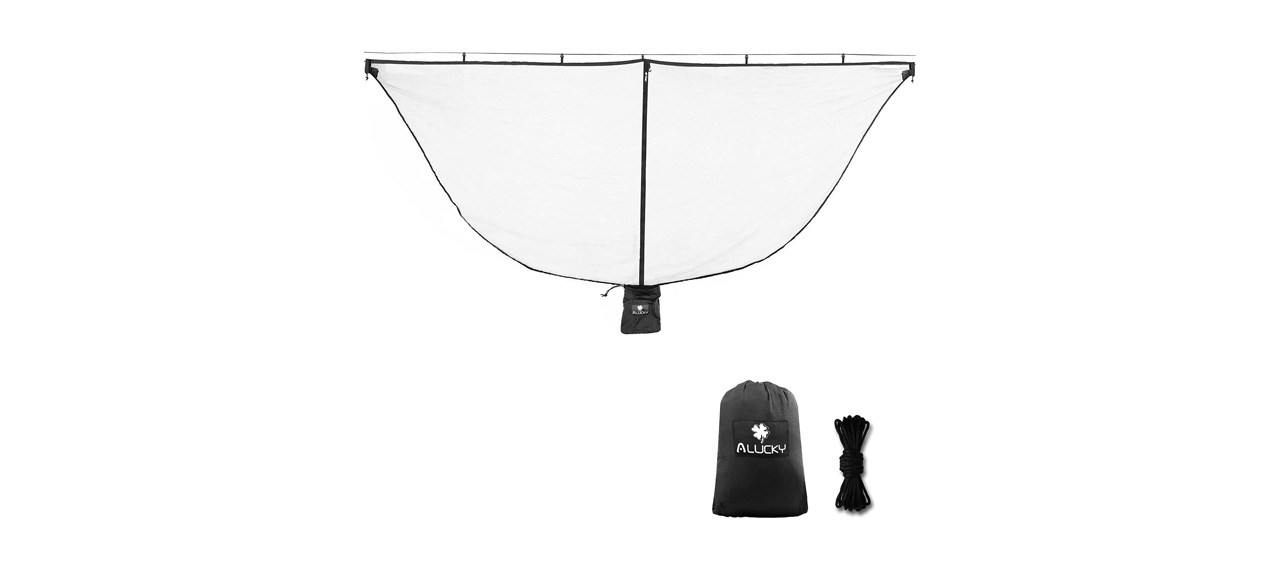 Avoid painful and itchy mosquito bites with this high-quality bug net. It has a ridgeline and speed clips for a quick setup, and the dual-sided diagonal zipper lets you easily hop in and out of your hammock.
Sold by Amazon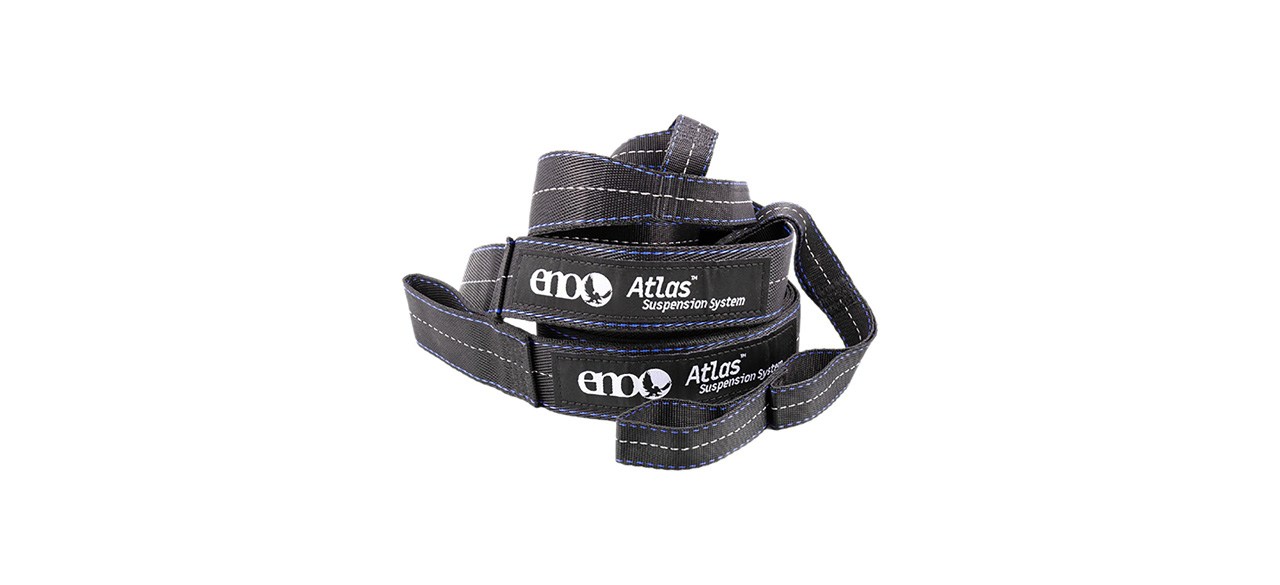 Eagles Nest Outfitters Atlas Hammock Suspension System
If you want to upgrade your hammock's suspension system, this poly-filament webbing is excellent and will keep you secure. It has 30 attachment points and is strong enough to hold two or three people.
Sold by Backcountry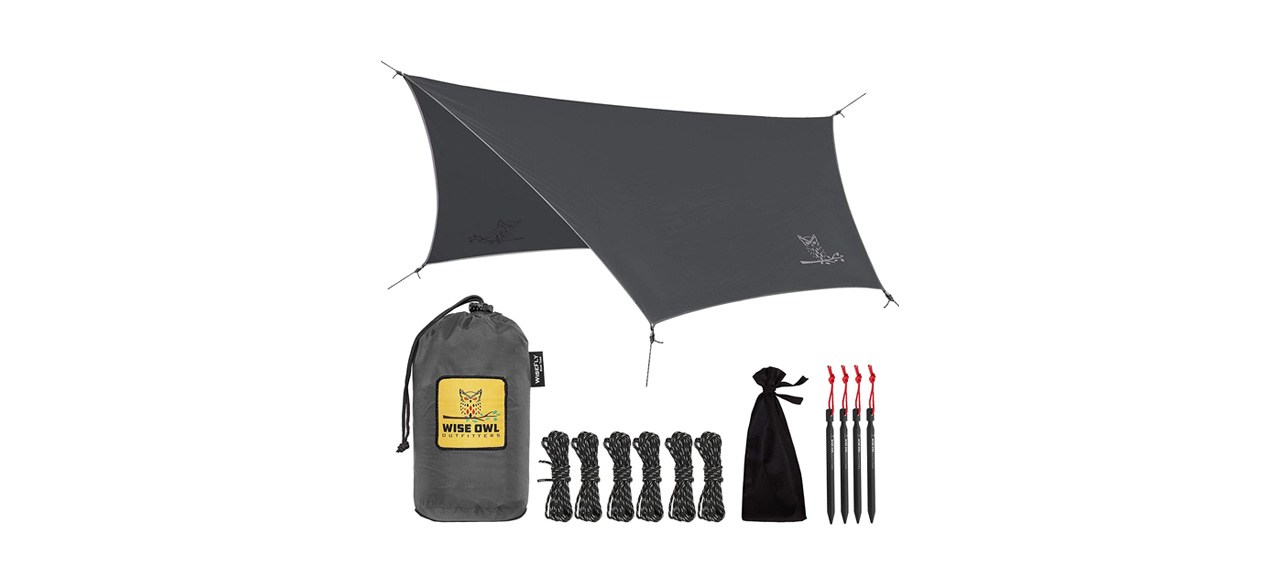 Wise Owl Outfitters Hammock Tarp
This waterproof tarp is what you need to keep dry from rain while hammock camping. It's lightweight, durable and easy to set up, and it tightens at every corner.
Sold by Amazon
Want to shop the best products at the best prices? Check out Daily Deals from BestReviews.
Sign up here to receive the BestReviews weekly newsletter for useful advice on new products and noteworthy deals.
Kevin Luna writes for BestReviews. BestReviews has helped millions of consumers simplify their purchasing decisions, saving them time and money.
BestReviews spends thousands of hours researching, analyzing, and testing products to recommend the best picks for most consumers.
Copyright 2023 BestReviews, a Nexstar company. All rights reserved.