This is an archived article and the information in the article may be outdated. Please look at the time stamp on the story to see when it was last updated.
Bathroom scales used to be simple devices that showed how much you weighed. Modern technology has brought us digital scales that not only measure weight but can also calculate things such as body fat, body mass index, bone mass and muscle mass. They're now part of tracking your weight and fitness goals and an important piece of home equipment.
In this article: Taylor Precision Products Digital Bathroom Scale, Withings Body Plus Smart Wi-Fi Bathroom Scale and Greater Goods Wi-Fi Weight Scale.
Are digital scales better?
Digital scales typically cost more than analog scales, but they are highly accurate and usually have a higher weight threshold. Many digital scales also connect to fitness apps and can be accessed virtually.
What can digital scales track?
In addition to body weight in pounds or kilograms, digital scales can evaluate other measurements that may prove helpful to your fitness goals. These are five of the most popular:
Body mass index calculates body fat based on your height. It is widely used in the medical community to assess your risk of heart disease, stroke, diabetes and even some cancers.
Body fat percentage distinguishes fat from muscle, and its calculation is considered more accurate than BMI.
Bone mass measures the amount of bone mineral compared to total body weight. It is an important measurement as we get older since bone mass tends to decrease with age.
Muscle mass compares the amount of muscle in your body to fat and bone. A healthy percentage is between 70% to 90%.
Water percentage is the amount of water in the body compared to the total weight.
When to calibrate a digital scale
Whenever a digital scale is moved, you should re-calibrate it. When you lift and transport a digital scale, it can affect its overall accuracy. This can lead to fluctuations in your readings. Re-calibrating the scale helps it find an accurate zero weight from which to calculate future readings most accurately.
Is my doctor's office's scale more accurate?
Many people report a different weight registering at their doctor's office than on their home bathroom scale. Keep in mind that at the doctor's office, you are wearing clothes and shoes, which may add several pounds. You also are likely being weighed after having eaten a meal or two. If you weigh yourself when you first wake up at home, your reading likely will be different later in the day at a physician's office.
Most doctors' offices also keep their equipment calibrated on a regular basis. If your reading at the doctor's office seems unusually high or low, take a reading as soon as you get home to compare.
Best digital scales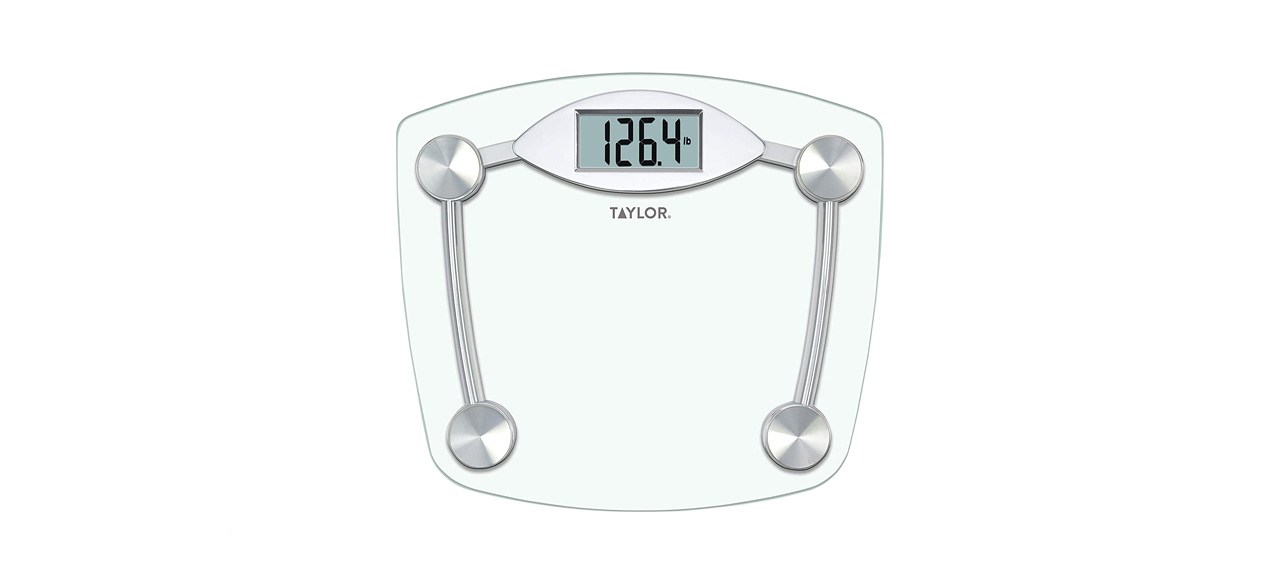 Taylor Precision Products Digital Bathroom Scale
With four precision sensors, this bathroom scale is known for its accuracy up to 400 pounds. It's stylish and strong, made with a thick glass platform. It has a large LCD readout.
Sold by Amazon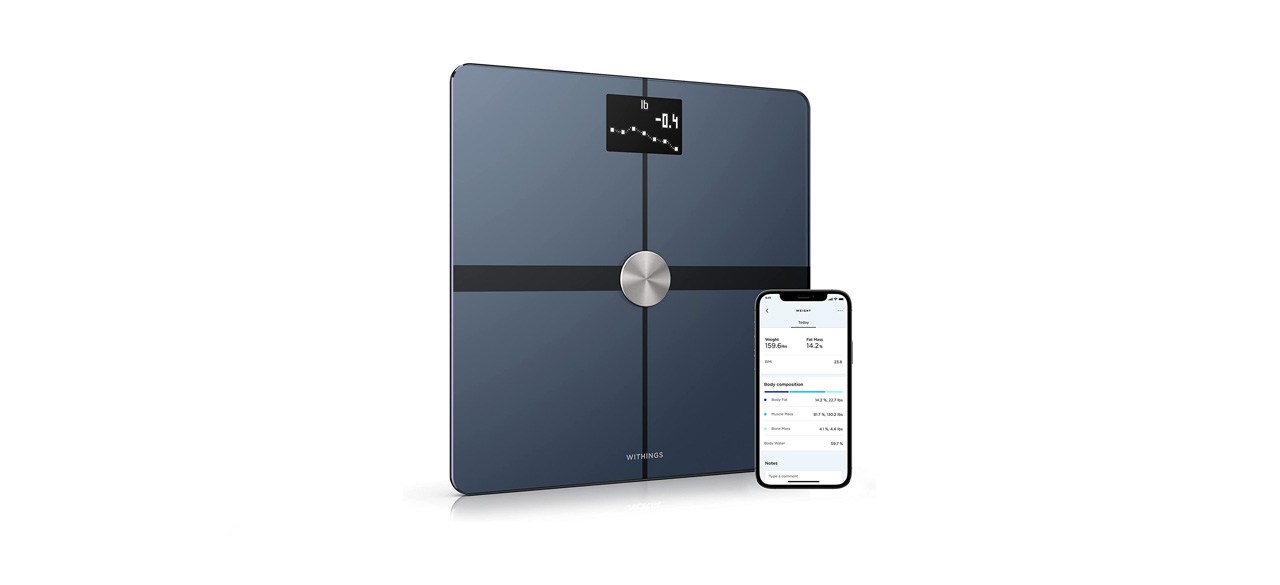 Withings Body Plus Smart Wi-Fi Bathroom Scale
This smart bathroom scale measures body fat, water percentage, muscle mass and weight. It's compatible with over 100 fitness apps, including Apple Watch. It automatically identifies up to eight users on the scale.
Sold by Amazon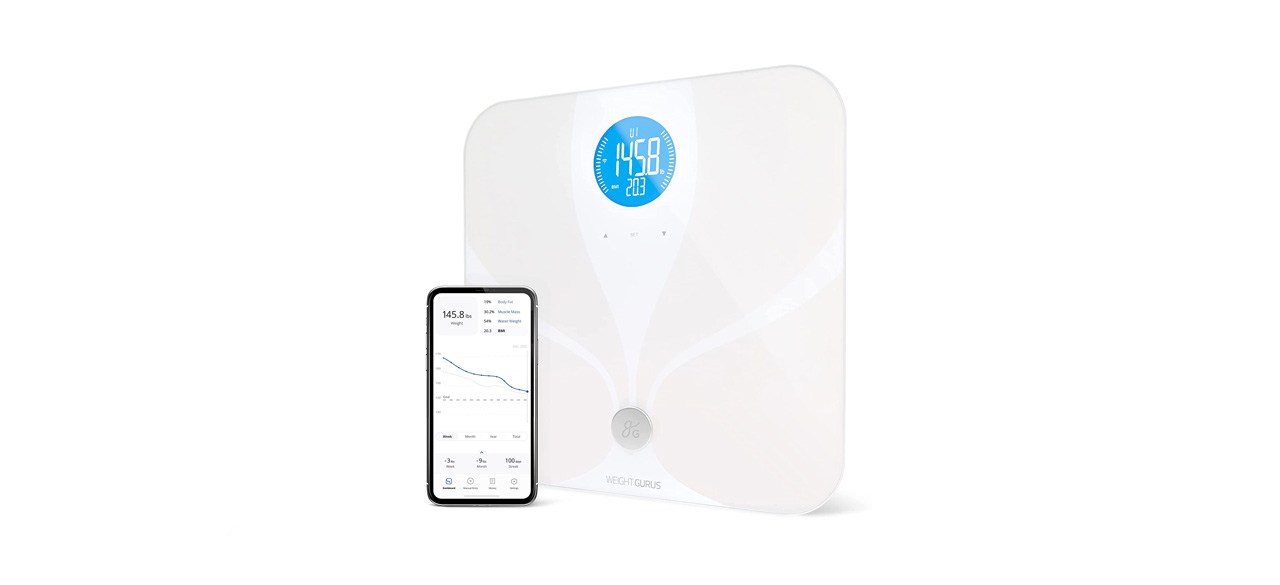 Greater Goods Wi-Fi Weight Scale
This premium scale measures weight, BMI, muscle mass, water weight and bone mass. It automatically connects with the apps from Fitbit, Google, Apple and Weight Gurus, with the latter guaranteeing personal data protection.
Sold by Amazon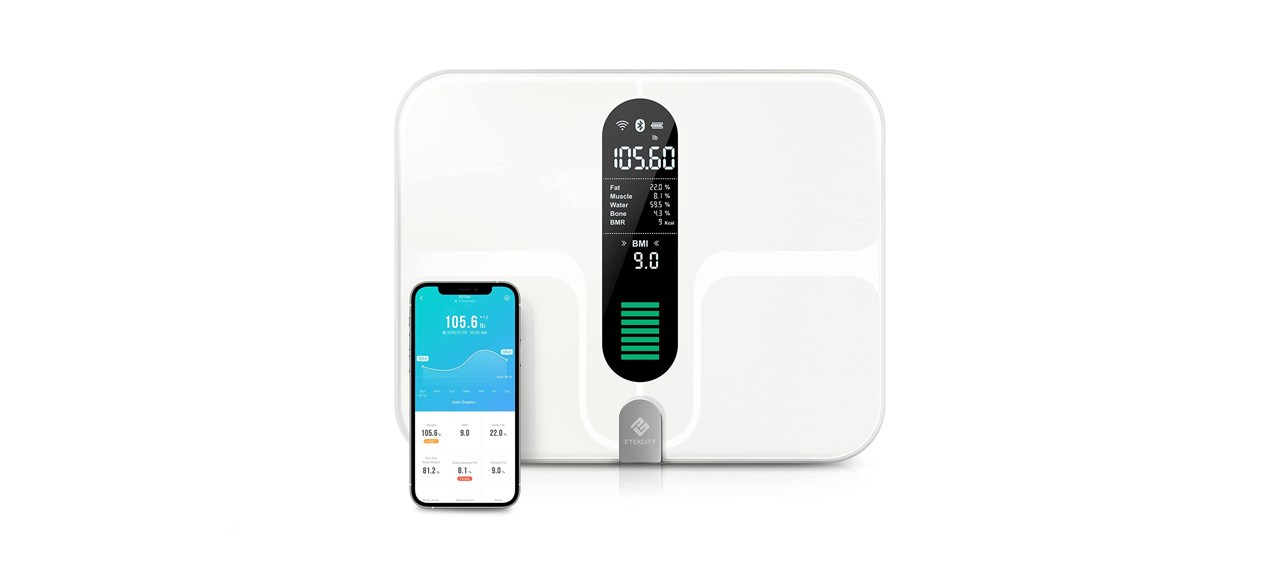 Etekcity Ultrawide Smart Fitness Scale
This easy-to-read extra-wide scale measures 12 body composition factors, including body and visceral fat, muscle and bone mass, BMI and more. It measures up to 400 pounds in tenth-of-a-pound increments. It is fitness app compatible.
Sold by Amazon and Home Depot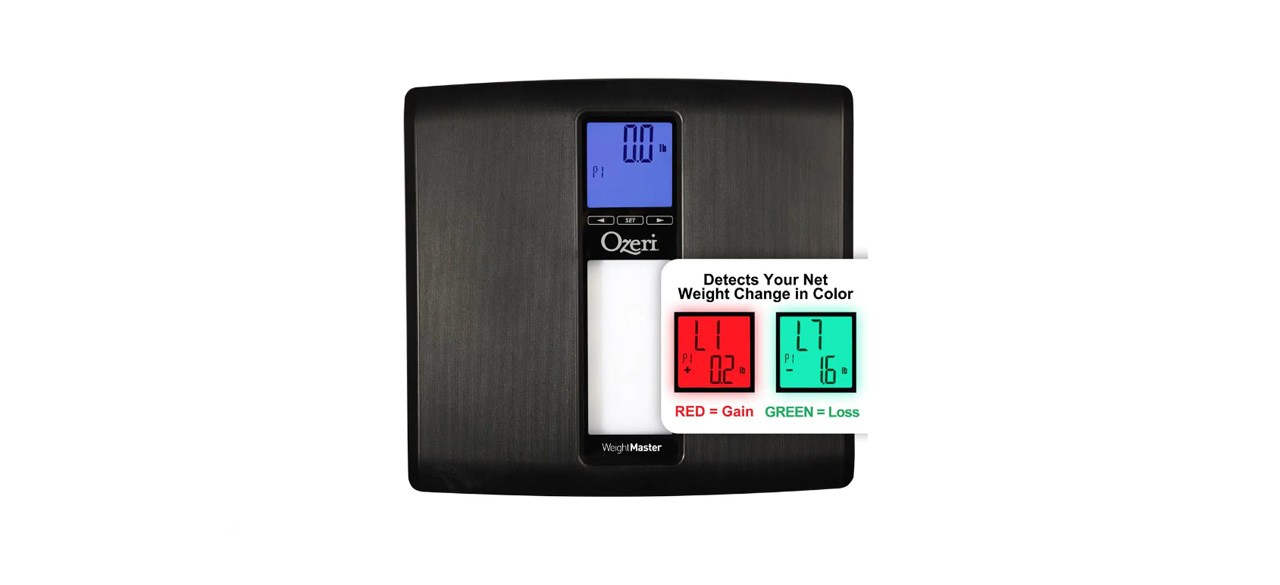 Ozeri Weightmaster II Digital Bath Scale
This innovative bathroom scale can be used for weights up to 440 pounds and includes a bright display to indicate gain or loss from previous weigh-ins. It also measures BMI each time and is Wi-Fi compatible. It has a satisfaction guarantee.
Sold by Home Depot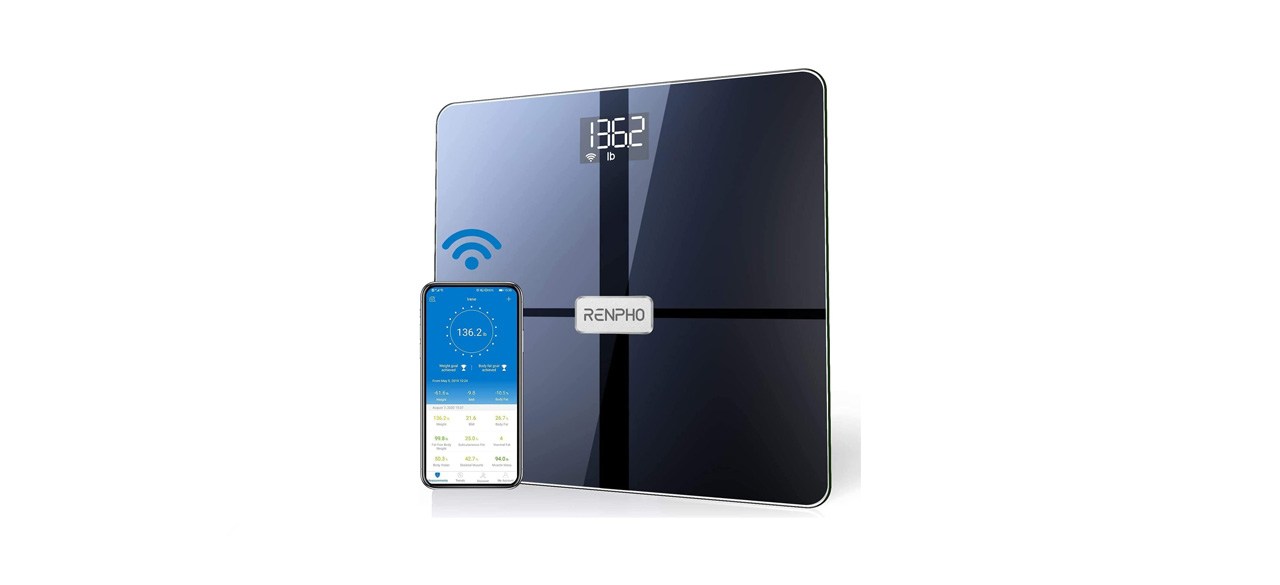 This sleekly styled scale features Bluetooth connectivity and provides precise measurements for weight, BMI and body fat percentage. The Renpho app works for up to eight users and provides weekly and monthly tracking charts.
Sold by Amazon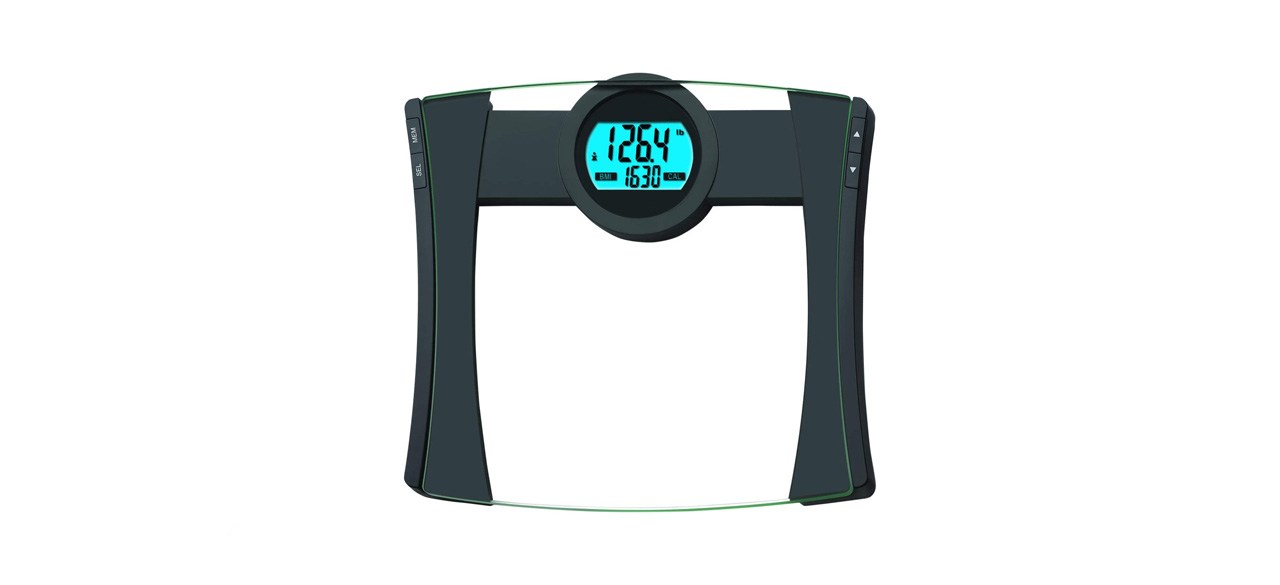 EatSmart Precision CalPal Digital Bathroom Scale
With up to 440 pounds of weight capacity, this scale keeps records for up to four users including BMI and CalPal readings, which calculate calorie intake. It has a large 13-by-12-inch platform on 8-millimeter tempered glass.
Sold by Amazon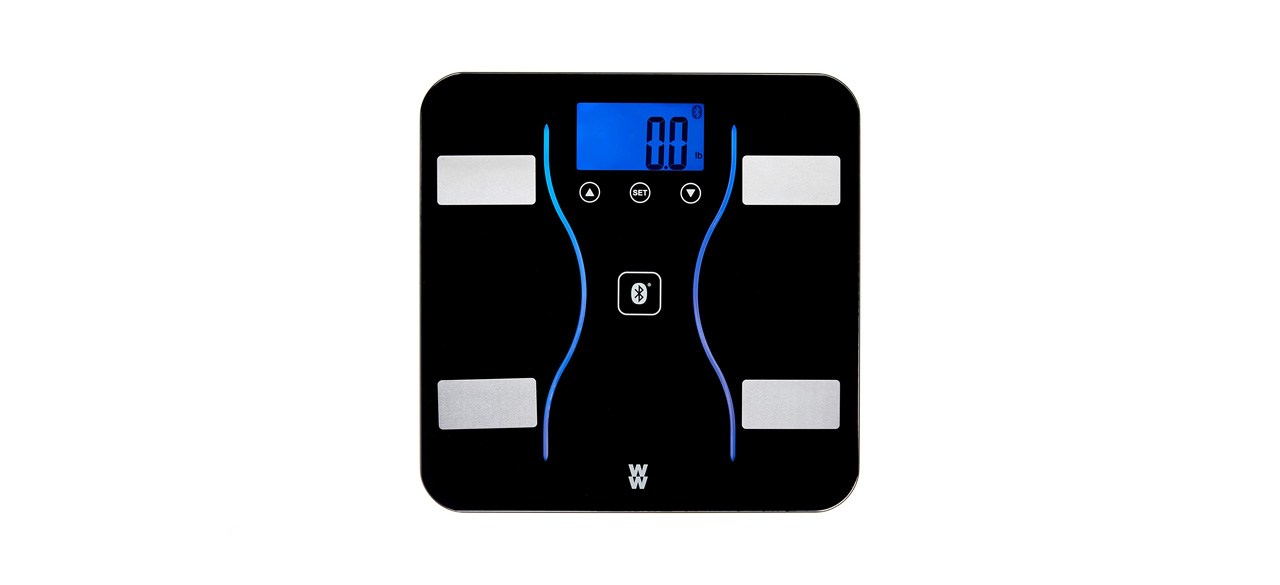 WW by Conair Bluetooth Bathroom Scale
This digital scale completes a full body composition analysis and connects to the scale app and the WW app for members. It measures BMI, body fat and water, bone and muscle mass in a stylish black design.
Sold by Amazon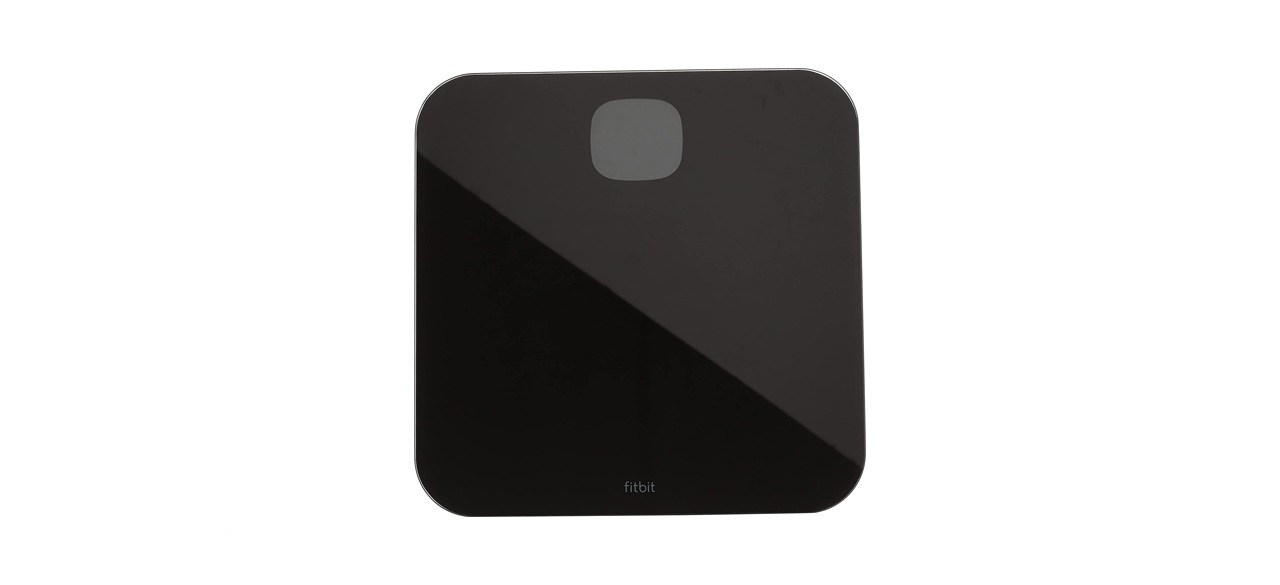 Fitbit Aria Bluetooth Smart Scale
Measuring weight and BMI, this scale connects to your Fitbit dashboard via Bluetooth. Your progress is easy to track on Fitbit graphs. It takes only a few minutes to set up and start operation.
Sold by Amazon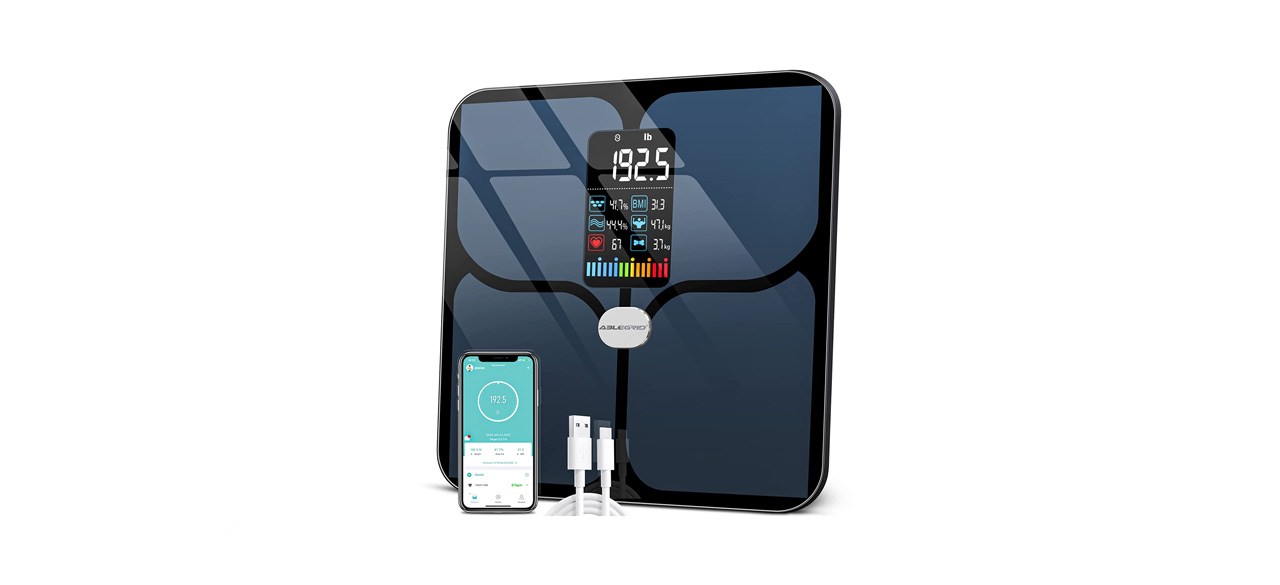 Ablegrid Digital Smart Bathroom Scale
This well-designed scale measures 16 body composition factors and displays eight of the most popular on a large, colorful screen. It is compatible with the Fitdays app and has a rechargeable battery.
Sold by Amazon
WORTH CHECKING OUT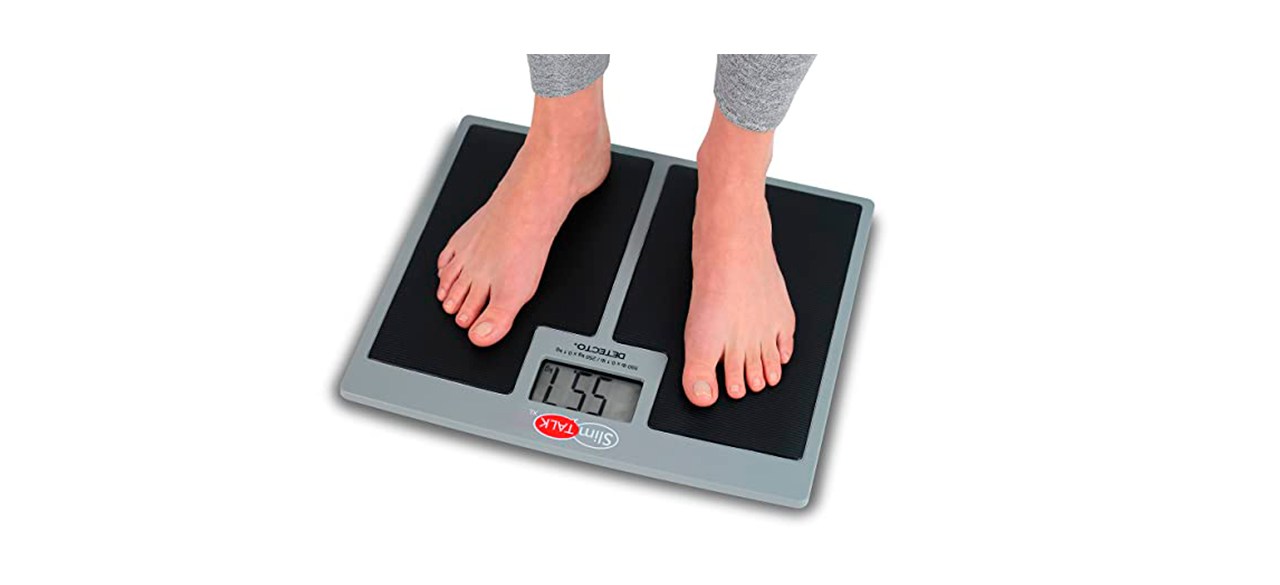 If you need a scale for an office, school or gym, check out the Detecto Talking Home Health Scale, which offers heavy-duty construction of up to 550 pounds, but easy transportation.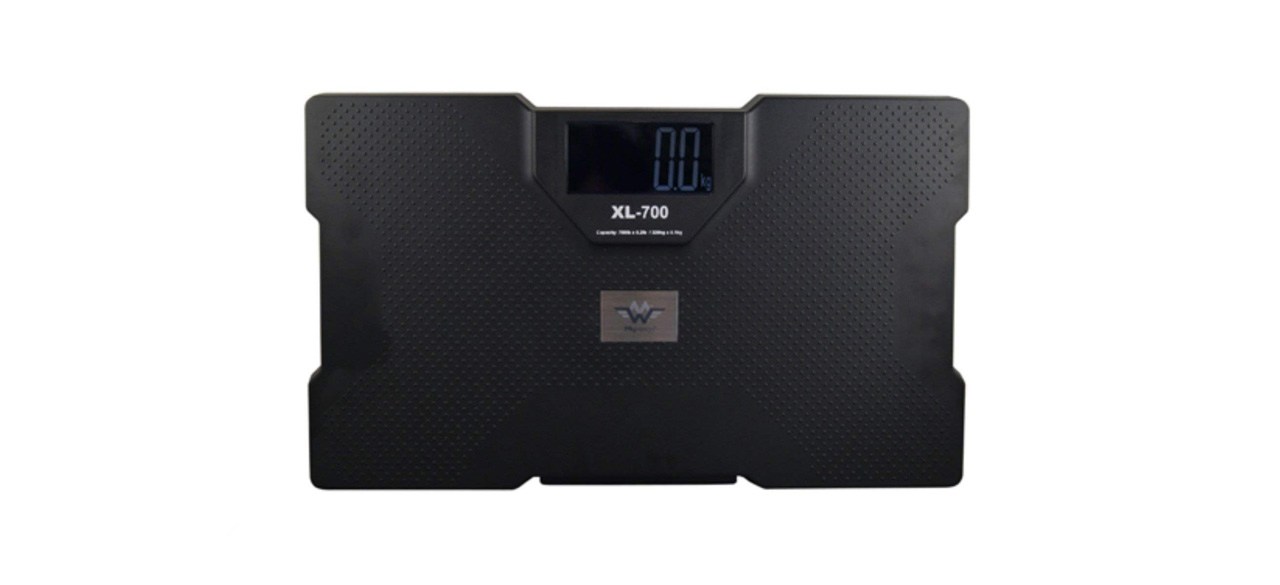 With a maximum weight of 700 pounds, the My Weigh XL-700 Talking Bathroom Scale provides a higher threshold than many consumer digital scales.
Want to shop the best products at the best prices? Check out Daily Deals from BestReviews.
Sign up here to receive the BestReviews weekly newsletter for useful advice on new products and noteworthy deals.
Steve Ganger writes for BestReviews. BestReviews has helped millions of consumers simplify their purchasing decisions, saving them time and money.
Copyright 2023 BestReviews, a Nexstar company. All rights reserved.