This is an archived article and the information in the article may be outdated. Please look at the time stamp on the story to see when it was last updated.
Which kombuchas are best?
In the ongoing quest for good health, many people are looking to replace fizzy soft drinks with something that has added benefits. Although seltzer water with a hint of natural flavor can be refreshing, why not take it a step further? Kombucha is a fermented drink that's delicious and comes with plenty of potential benefits. It can easily replace soft drinks on its own or even as a mixer for cocktails.
What is kombucha?
Kombucha is a delicious, therapeutic beverage that has been around since 200 B.C. It originated in China, then made its way to Japan and Russia, becoming popular in Europe by the early 20th century. The U.S. caught on in the 1990s, and kombucha's popularity began to rise.
The drink is traditionally made from black tea, yeast and sugar. The sugar feeds the yeast, which starts the process of fermentation. Fermentation is a technique used to make foods such as sauerkraut and yogurt, too. This process creates beneficial probiotic bacteria, vitamins and acids.
As the kombucha ferments, a thin skin of liquid forms on the top. This "symbiotic culture of bacteria and yeast," called a SCOBY, and also sometimes referred to as a "mother," can be divided and used to make more kombucha.
Once fermentation is complete, the kombucha's flavor is a punchy combination of sweet and sour, with plenty of vinegar, amino acids and B vitamins, in addition to the probiotics. Juice and other flavorings are sometimes added during fermentation to create a different flavor profile.
The benefits of kombucha
Whether you make your own kombucha or buy it ready to consume, there are many potential benefits.
The National Institutes of Health found that kombucha:
Has antibacterial, antioxidant and anti-diabetic properties
Reduces harmful cholesterol
Supports the immune system
Stimulates the liver and its process of detoxification
Risks of drinking kombucha
Some people are concerned about drinking what they perceive as a glass full of bacteria. These concerns are not necessarily unfounded, but illness from drinking kombucha is more attributed to mold growing in the fermenting drink than to the kombucha itself.
Kombucha that is commercially prepared must be inspected as a food by the U.S. Food and Drug Administration. If you choose to make your own at home, using glass or stainless steel containers reduces the chances of mold, as does properly sterilizing all equipment before you begin.
As an added precaution, people who are pregnant or nursing should speak to their health care provider before drinking kombucha.
Shelf-stable vs. fresh kombucha
There are two types of kombucha: shelf-stable and fresh.
Shelf-stable: Shelf-stable kombucha is safe and beneficial to consume for six to 12 months. These products are generally pasteurized, which does kill some of the beneficial probiotics. However, shelf-stable kombucha still contains vitamins and minerals.
Fresh: Fresh kombucha should be consumed within four days of opening, which can be a challenge for some people.
6 best kombuchas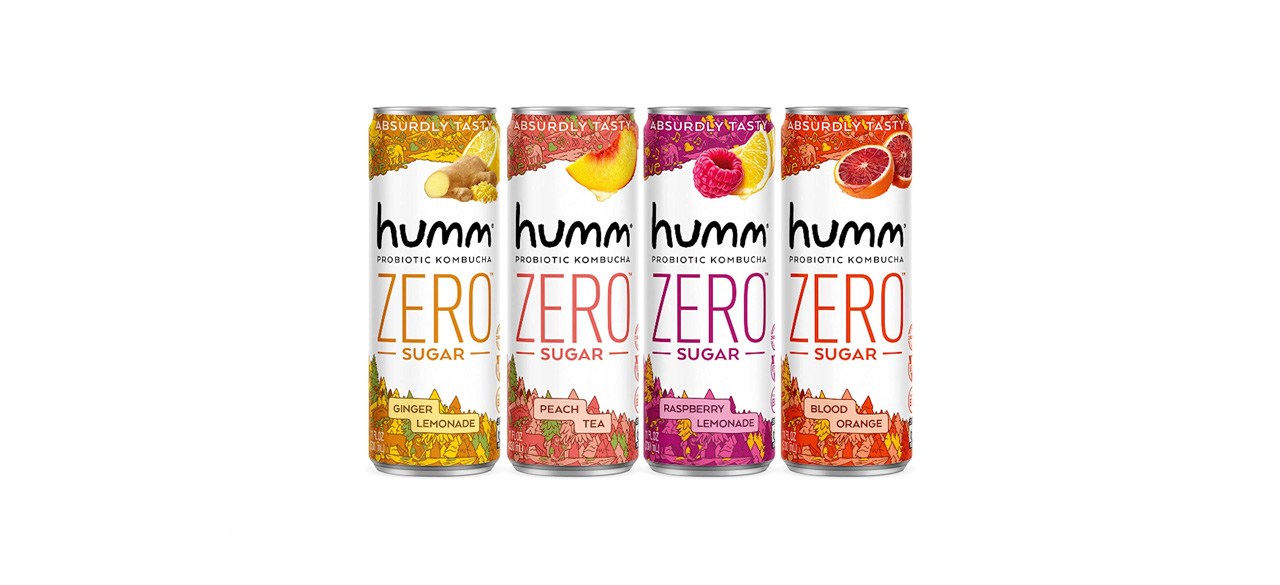 There is real fruit in this four-flavor variety pack. Each drink has 2 billion probiotics and vitamin B12 for energy. There is zero added sugar and no artificial sweeteners. Each can have only 10 calories. This pairs well with alcohol for cocktail hour, and it is shelf-stable.
Sold by Amazon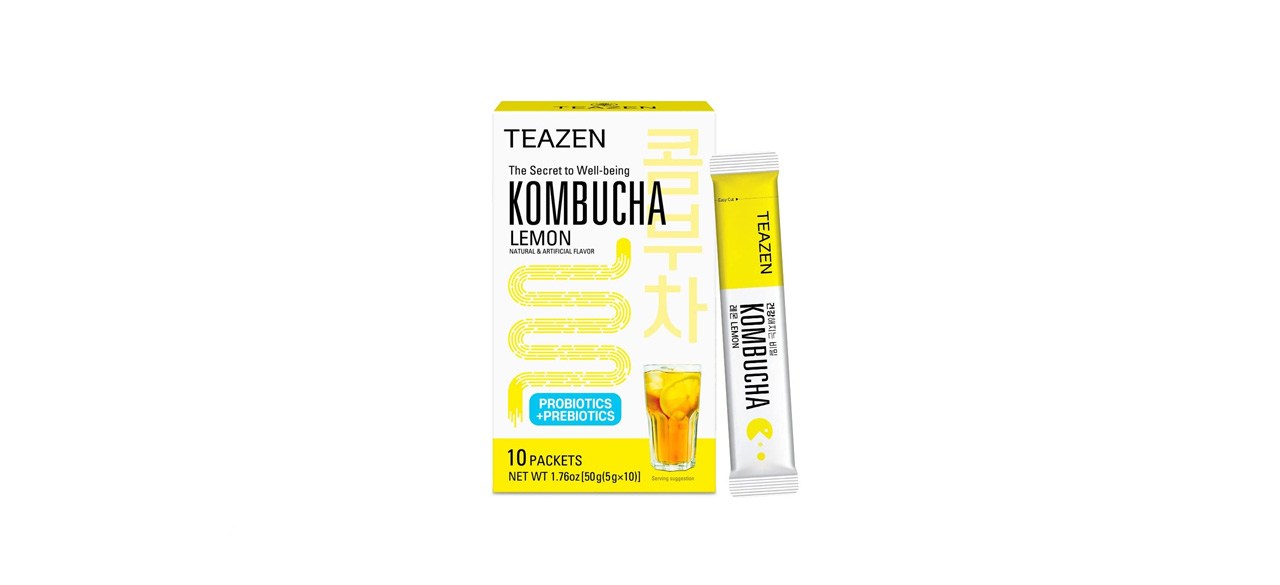 Teazen Kombucha Tea Lemon Flavor
These 10 pack-them-in-your-pocket portable sticks have fewer than 15 calories per packet. Live lactic acid bacteria deliver antioxidants in one convenient pouch. Each dissolves in under three seconds. It is also available in berry, peach, citron and pineapple flavors.
Sold by Amazon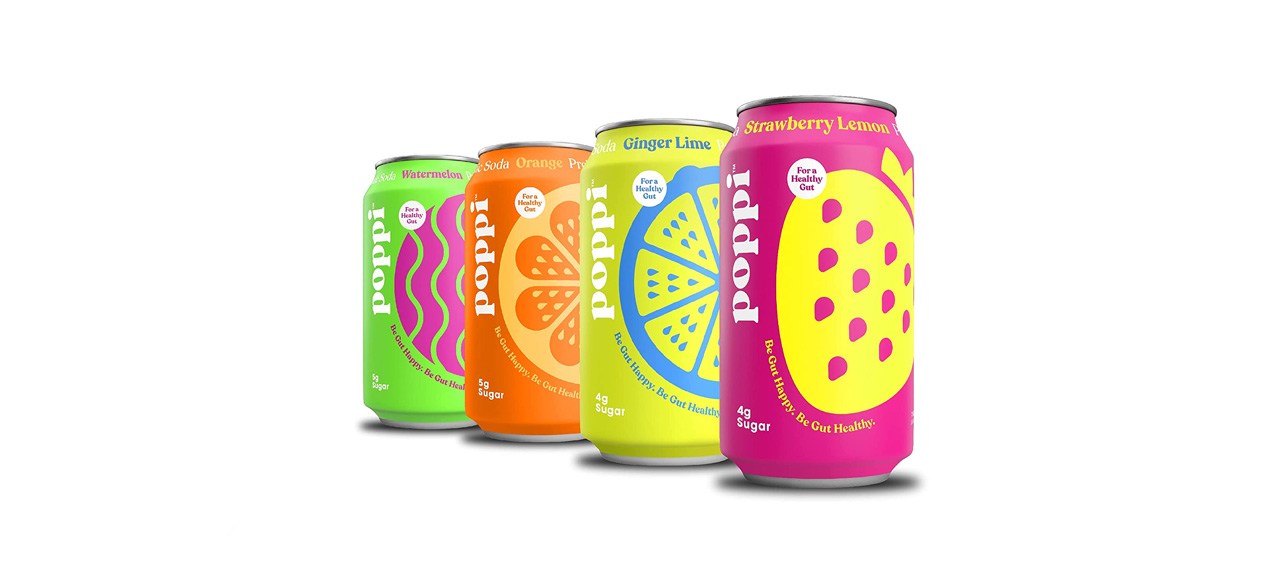 Poppi Sparkling Prebiotic Soda
This light, sparkling beverage is not too sweet and has 20 calories or less per can. With just 5 grams of sugar, it's a good substitute for soda. It has no artificial flavors, colors or preservatives.
Sold by Amazon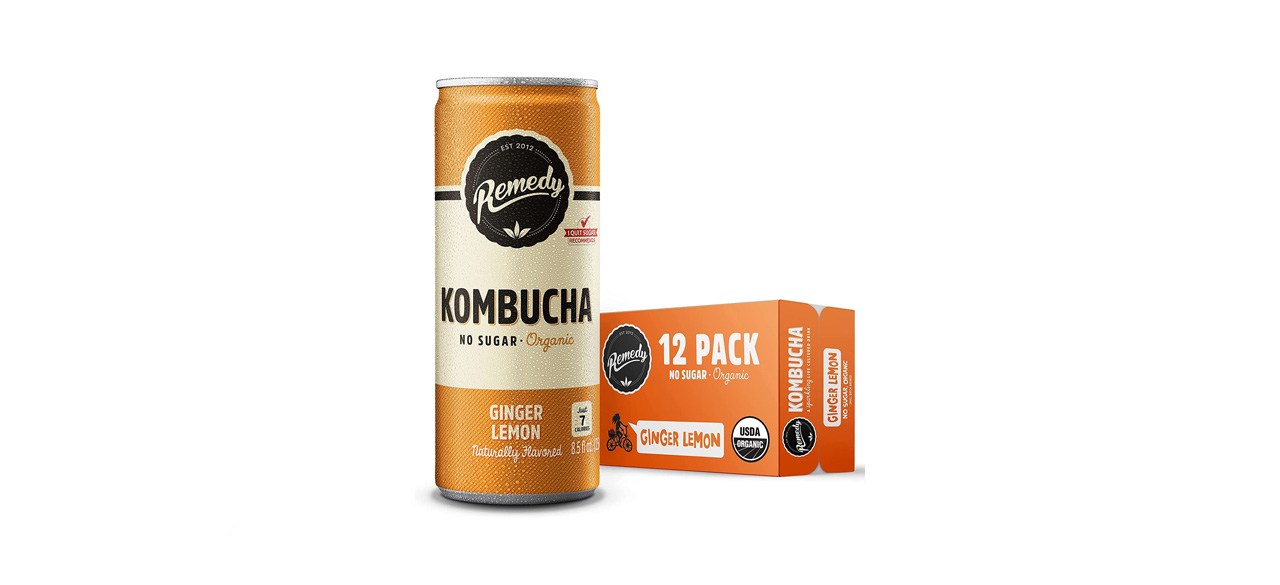 Remedy Kombucha Tea Organic Drink
The light and delicious lemon-ginger- or peach-flavored kombucha comes in a shelf-stable can with little calories. It's made from organic ingredients and can be kept in or out of the refrigerator. There is no added sugar or artificial sweeteners. The light fizz makes it feel like a treat.
Sold by Amazon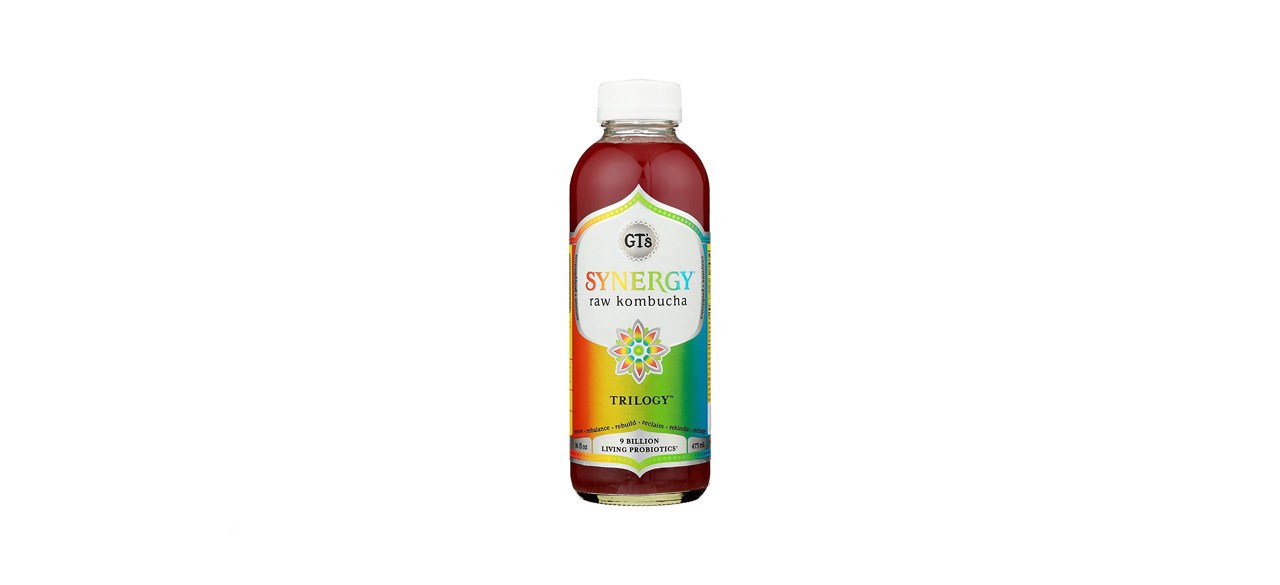 Each 16-ounce bottle contains 9 billion colony-forming units, which is the number of microbial cells that are viable. The ingredients are 100% raw and organic, handcrafted and fermented for a month. It is flavored with raspberry, lemon and ginger juice, with no artificial colors, flavors, sweeteners or preservatives. It is packaged in recyclable glass bottles.
Sold by Amazon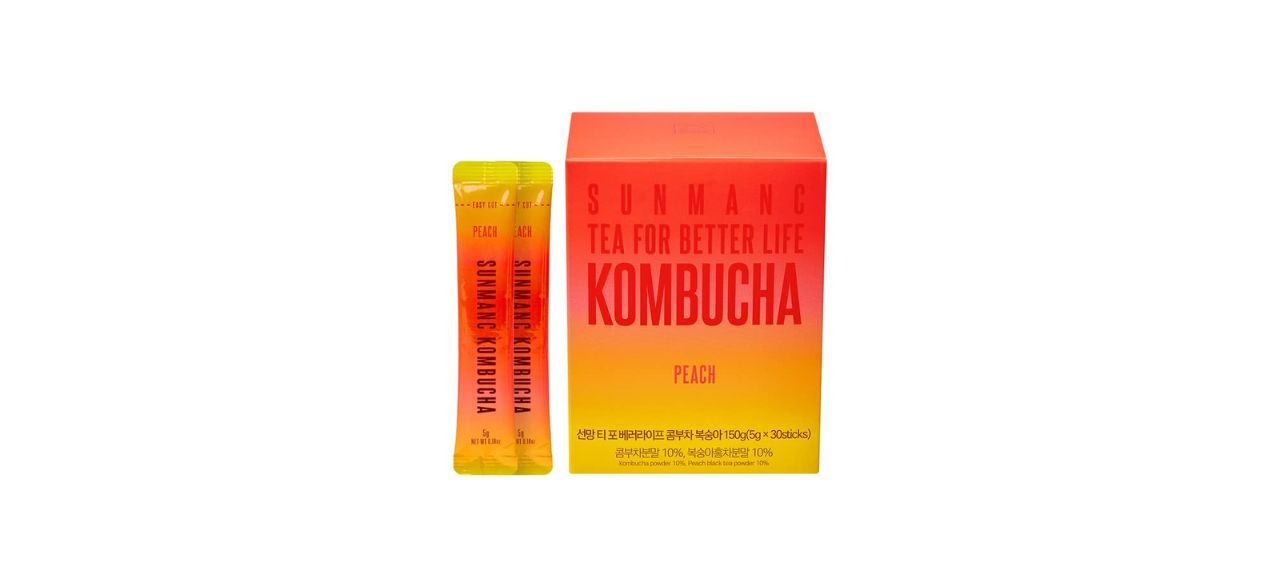 SUNMANC Kombucha Powdered Drink Mix
Each packet can be mixed as needed, and they are easy to take on the go. It's also available in a lemon flavor and in boxes of 30 packs or 10 packs.
Sold by Amazon
Want to shop the best products at the best prices? Check out Daily Deals from BestReviews.
Sign up here to receive the BestReviews weekly newsletter for useful advice on new products and noteworthy deals.
Suzannah Kolbeck writes for BestReviews. BestReviews has helped millions of consumers simplify their purchasing decisions, saving them time and money.
Copyright 2023 BestReviews, a Nexstar company. All rights reserved.