This is an archived article and the information in the article may be outdated. Please look at the time stamp on the story to see when it was last updated.
What is stand mixer wattage?
You're in the market for a new stand mixer and you have a handle on features such as attachments and capacity, but what about wattage? It's an important factor to consider, but it can be confusing.
The wattage of a stand mixer tells you how powerful the motor is. So, are higher-wattage stand mixers best? On the surface, yes, but this doesn't always translate into better performance in the real world.
What are watts?
Watts are units of power that denote the amount of energy items need to function. The wattage of a stand mixer correlates to the power needed by the motor to run the appliance. Logic dictates that a higher wattage equals a more powerful motor and a more effective stand mixer. However, it isn't always this simple.
Are higher-wattage stand mixers really better?
The more powerful a stand mixer is, the better it is at taking on tougher tasks. This includes kneading dense bread dough for long periods, making seitan or mixing firm cookie doughs.
In theory, a higher-wattage stand mixer has a more powerful motor than a one with a lower wattage. However, the trouble with looking at the wattage alone is that watts don't reflect the motor power, rather the amount of energy a stand mixer needs to run. So, in some cases, high wattage can be an indicator of an inefficient appliance, not a more powerful one.
If you trust the manufacturer of the stand mixer you're buying, it's safe to assume the wattage is an accurate representation of motor power, not a sign of an inefficient machine. In these cases, higher-wattage mixers are objectively better at mixing firm doughs and other heavy-duty tasks.
How many watts does a stand mixer need?
Anyone who wants a high-powered stand mixer that can take on heavy-duty tasks with ease should opt for a stand mixer with a motor of at least 500 watts. However, a 200-to-300-watt motor will suffice if you'll only use it occasionally and mostly for lighter tasks, such as whipping cream or mixing batters.
What else to look for in a stand mixer
Now you know more about stand mixer wattage, you might want to know what else is important in a stand mixer.
Capacity
Most stand mixers designed for home cooks have bowl capacities between 4 and 6 quarts. A handful have larger bowls with capacities of up to 7 quarts, which is great if you regularly bake several loaves at once or make huge batches of cookies for bake sales. Remember, the listed capacity is the total capacity of the bowl, so a 5-quart stand mixer won't be able to mix a full 5 quarts of ingredients.
Mixing attachments
You'll usually get three mixing attachments with a stand mixer: a whisk, a beater and a dough hook. However, some come with extra attachments, such as scraper-beaters or pastry beaters.
Whisk: The whisk attachment is designed for whipping ingredients, such as egg whites, aquafaba or heavy cream.
Dough hook: The dough hook is designed for kneading bread and other doughs that require gluten development, such as cinnamon roll dough.
Standard beater: The standard beater is great for mixing up cake batter, cookie dough and others of a similar consistency.
Scraper-beater: This is much like a standard beater but with a flexible rubber or silicone edge that scrapes down the sides of the bowl as it mixes.
Pastry beater: The beater is designed specifically for mixing pastry without overworking it. However, you can do a good job with a standard beater.
Power attachments
Some mixers have ports that you can affix power attachments to. These motorized attachments include mini food choppers, blenders, pasta makers and spiralizers. Such attachments are sold separately from the mixer.
Splash guard
Splash guards keep ingredients from flying out of the bowl and making a mess while you're mixing. They have a hole in them so you can keep on adding ingredients as you mix. While they're not essential, they're nice to have, especially if you often end up surrounded by debris after using your stand mixer.
Speed settings
You can expect a mixer to have somewhere between five and 15 speed settings, but most have around 10. The more settings you have, the more versatile the mixer, since some recipes work best at particular speeds. It's generally a good idea to start low to combine ingredients before increasing the speed.
Best stand mixers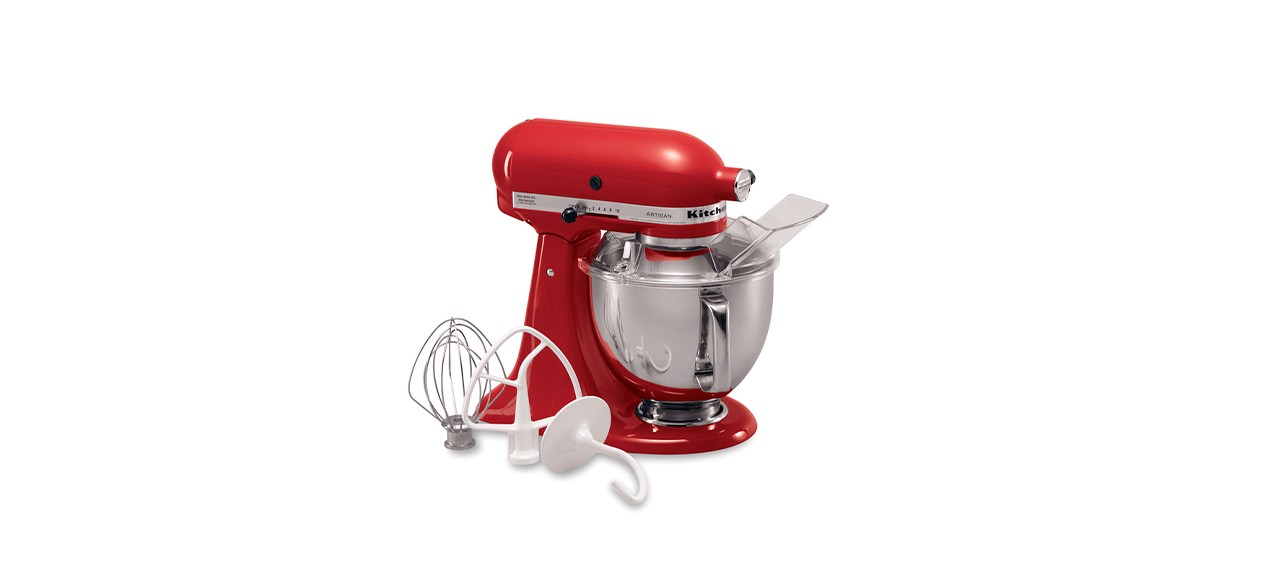 KitchenAid Artisan Series 5-Quart Tilt-Head Stand Mixer
Keen home cooks can tackle even the most heavy-duty tasks with this 500-watt stand mixer. It comes with standard whisk, beater and dough hook attachments, plus a port for power attachments.
Where to buy: Sold by KitchenAid and Sur La Table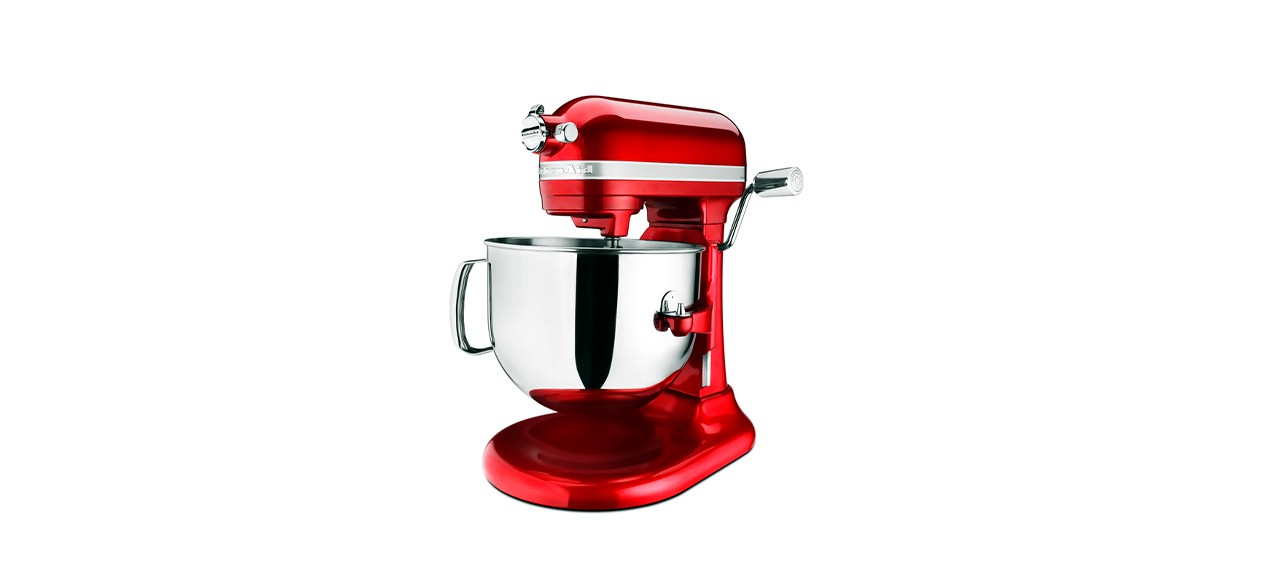 KitchenAid 7-Quart Bowl-Lift Stand Mixer
The generous 7-quart capacity and planetary mixing motion make this 500-watt mixer extremely effective for anyone who bakes regularly or in large batches. It includes a dough hook, whisk, standard beater, pastry beater and rubber-edged flex beater.
Where to buy: Sold by KitchenAid and Sur La Table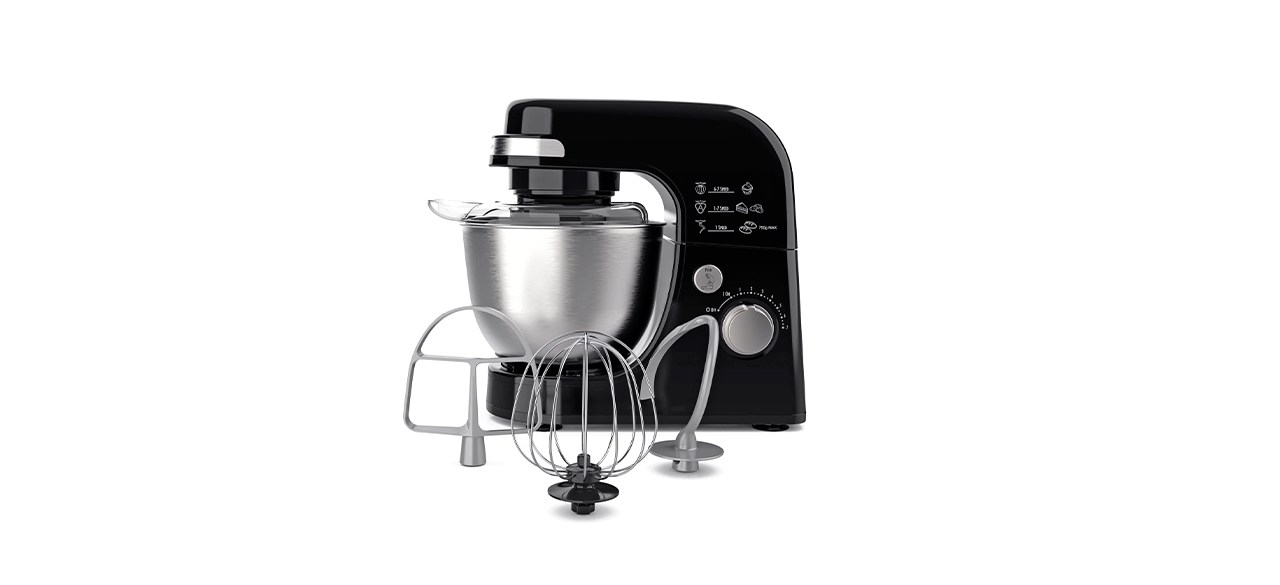 Hamilton Beach Electric Stand Mixer
This 300-watt, 4-quart mixer is a compact, affordable choice that's great for light tasks and occasional use. It has seven speeds and includes a beater, whisk and dough hook.
Where to buy: Sold by Amazon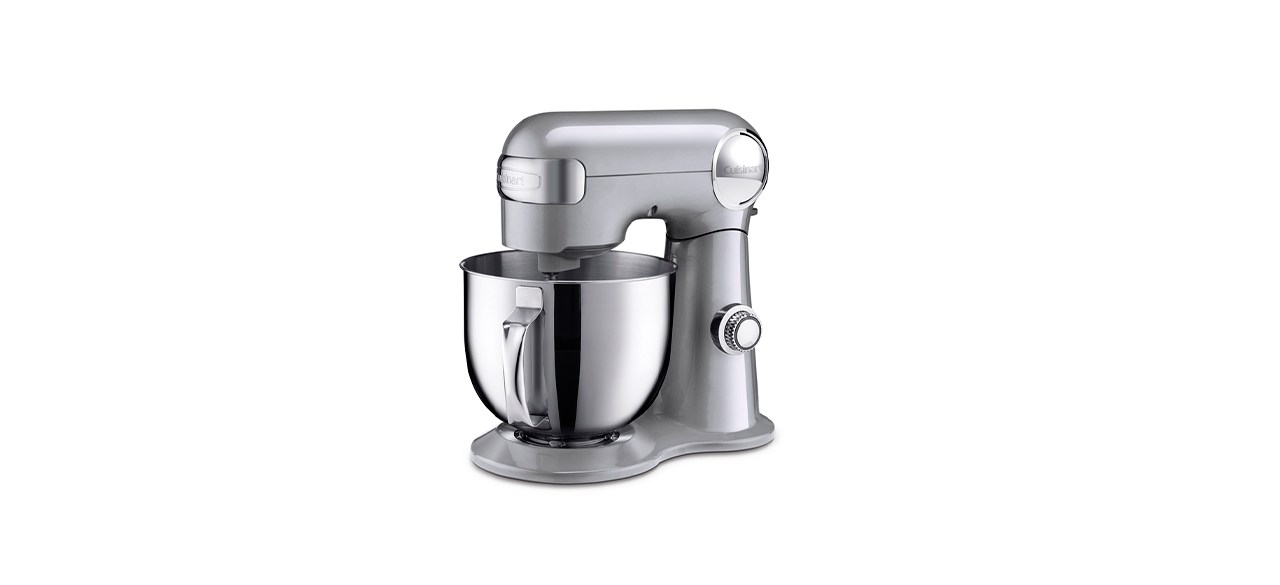 With a powerful 500-watt motor, a 5.5-quart bowl and 12 speed settings, this mixer is an excellent choice for baking tasks big and small. It has a power hub to attach optional motorized attachments, which are sold separately.
Where to buy: Sold by Sur La Table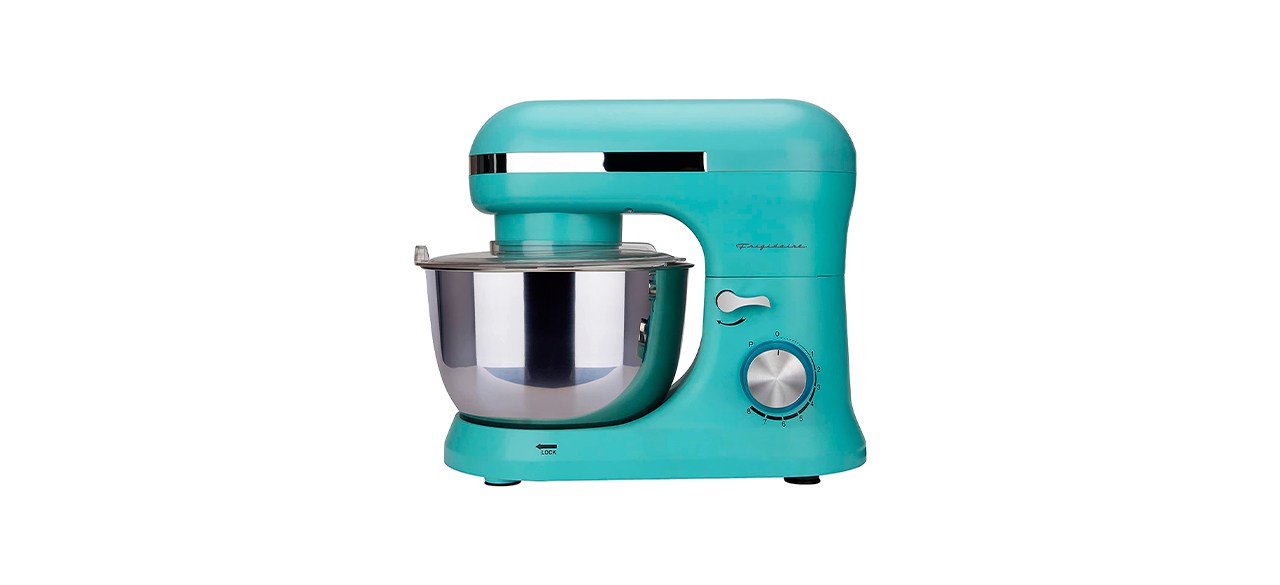 The retro style isn't the only thing going for this stand mixer — it has 8 speed settings and mixes in a planetary motion. The 300-watt motor might not be the most powerful, but it can still take on most mixing and beating tasks.
Where to buy: Sold by Amazon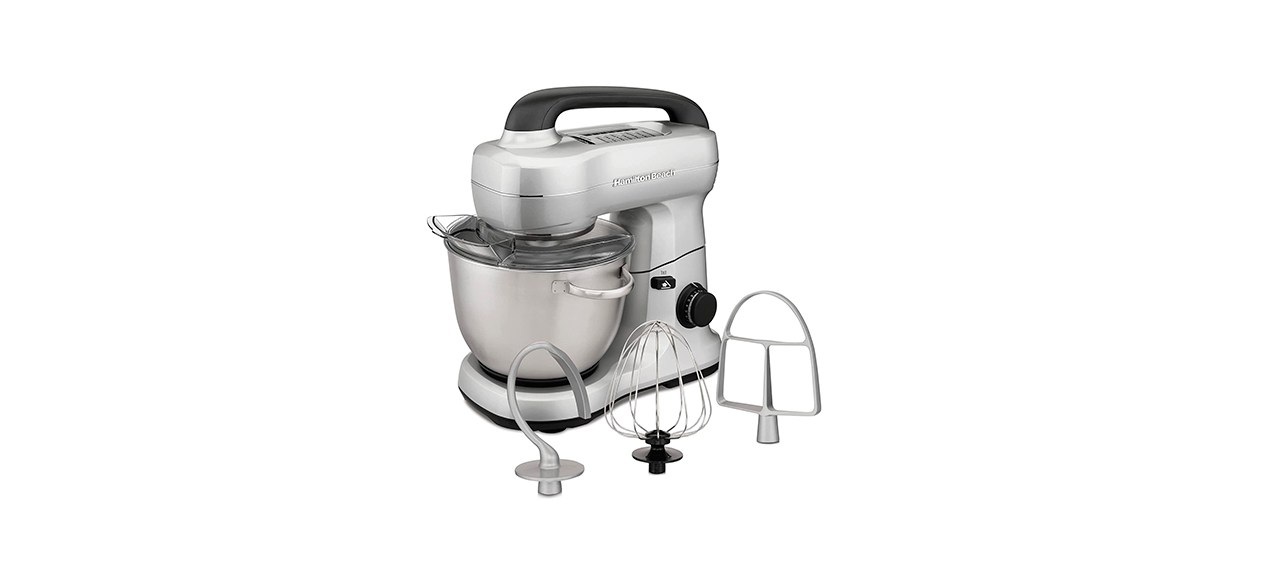 Hamilton Beach Electric Stand Mixer
Due to its 4-quart bowl and a 300-watt motor, this compact mixer is great for small kitchens and lighter mixing jobs. It comes with a whisk, beater and dough hook.
Where to buy: Sold by Amazon
Want to shop the best products at the best prices? Check out Daily Deals from BestReviews.
Sign up here to receive the BestReviews weekly newsletter for useful advice on new products and noteworthy deals.
Lauren Corona writes for BestReviews. BestReviews has helped millions of consumers simplify their purchasing decisions, saving them time and money.
Copyright 2023 BestReviews, a Nexstar company. All rights reserved.