With Lionel Messi taking the U.S. by storm, soccer fans are about to get a new look at the Argentina legend with a documentary series from Apple TV+.
The streaming service announced that the series, titled Messi Meets America, will premiere on Oct. 11 with three episodes of the six-part saga, with further installments to come intermittently throughout the remainder of the MLS season. 
The series, produced by SMUGGLER Entertainment in association with MLS, chronicles Messi's summer arrival at Inter Miami less than a year after winning the World Cup with Argentina. The episodes will then follow the 36-year-old star through his debut season with the MLS side as the club pushes for a spot in the MLS playoffs.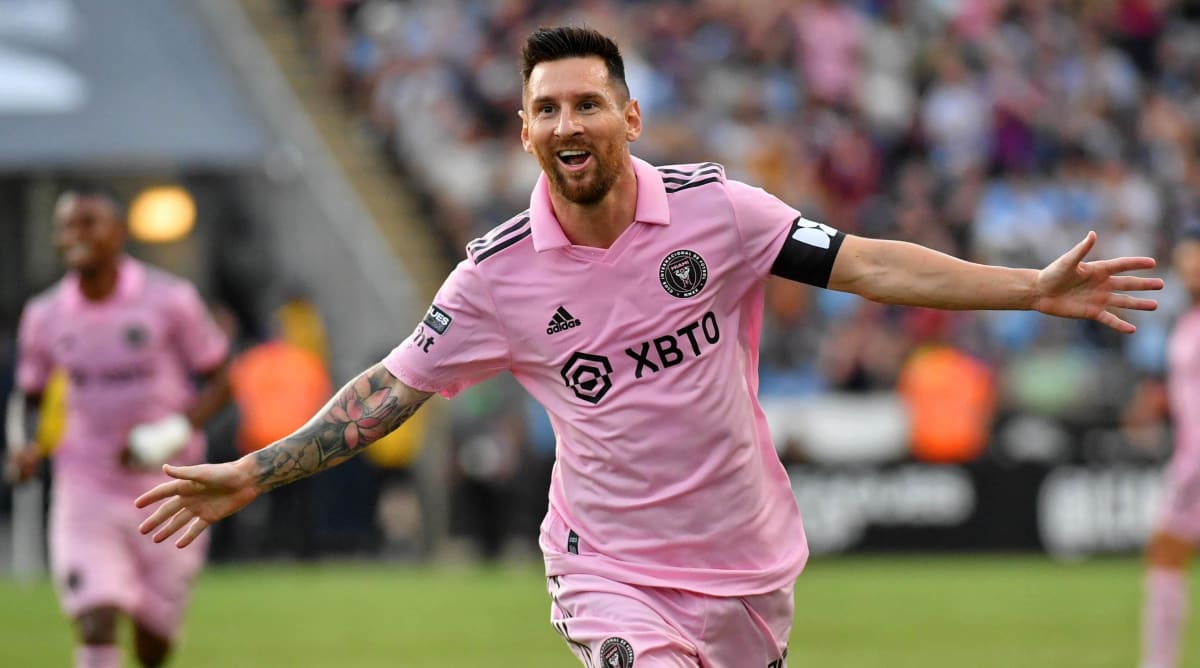 The seven-time Ballon d'Or winner announced his stunning move to Inter Miami in June with a two-and-a-half-year contract reportedly worth up to $150 million. Those terms didn't include the added sponsorship dollars from Adidas and a reported cut of the revenue from new subscribers to Apple TV's MLS Season Pass.
Messi kicked off his Inter Miami career with a bang, scoring in his first seven matches while racking up 11 goals and eight assists in 11 matches. After leading Inter Miami to a Leagues Cup title in August, Messi became the most decorated soccer player of all time with his 44th trophy for club and country. His signing also spurred a record surge in ticket sales while drawing celebrities and sports stars from across the country.
On Monday, Apple TV+ released a brief trailer of the upcoming series, featuring interviews with Messi and Inter Miami co-owner David Beckham.